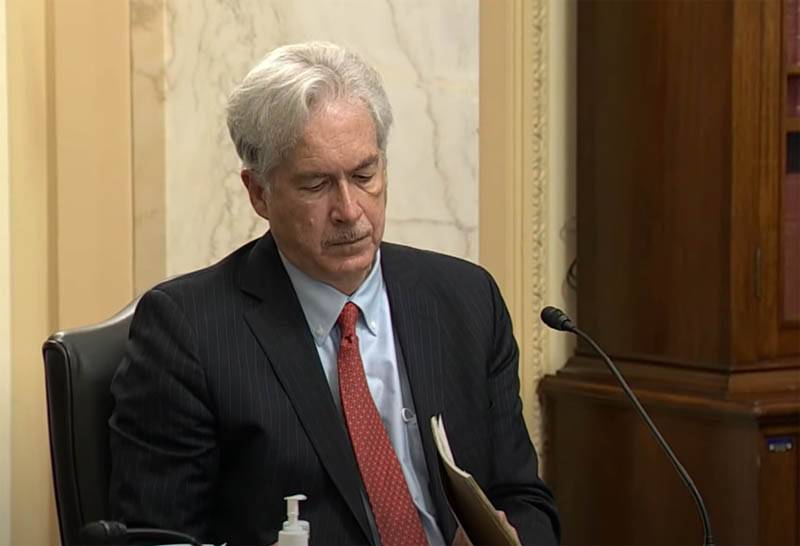 US Senators approved William Burns as director of the Central Intelligence Agency. Moreover, Burns was approved unanimously. His candidacy was nominated by the Joe Biden administration, which noted that the applicant for the post of CIA director had a rich track record and vast experience in the interests of the United States.
Burns has a really long track record. This list also includes work as ambassador to the Russian Federation (from 2005 to 2008) under President George W. Bush. It is noteworthy that a few days ago, William Burns, commenting on his work in Russia, said that it was this work that led to the fact that he "eventually turned gray."
Burns also served as ambassador to Jordan, served as deputy head of the State Department for Middle East affairs, and for some time served as the acting US secretary of state.
William Burns is known for his involvement in the development of a strategy for NATO's eastward expansion. At the same time, Burns himself does not hide the fact that such steps were taken against the interests of Russia, which he urged his superiors not to take into account, even while in the post of the American ambassador in Moscow. There is evidence that Mr. Burns at one time was working on the issue of Ukraine's possible entry into NATO and the deployment of an American military base in Sevastopol. Including with his submission, the Ukrainian authorities in the mid-2000s were pushed to not renew the agreement with Russia on the presence in Sevastopol of the Russian Black Sea
fleet
.