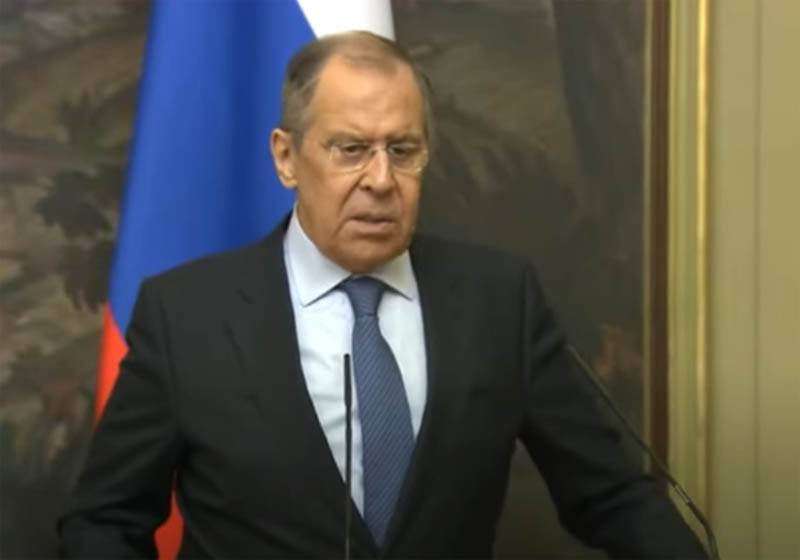 The foreign press analyzes the results of the Middle East tour of Russian Foreign Minister Sergei Lavrov in the countries of the Middle East. Starting from March 8, the Russian Foreign Minister visited the UAE, Saudi Arabia and Qatar for four days. According to foreign media outlets, one of the main issues discussed during these trips was the issue of normalizing relations between the Persian Gulf countries and the Syrian Arab Republic.
The British press writes that Russia "promotes the idea of ​​the territorial integrity of Syria and a comprehensive internal Syrian dialogue and wants this to be supported by Syria's neighbors in the region."
The Vietnamese newspaper Soha, in turn, points out that Moscow today has actually taken on the role of not just "a country saving the Syrian statehood, but also a country that wants to bring Damascus to a high international diplomatic level." It is noted that "thanks to Russia, Syria has a chance to return to the Arab League." This will deal a serious blow to the anti-government forces of Syria, which for several years "represented the SAR" in the aforementioned League of Arab States.
It should be recalled that the Arab League expelled the Syrian Arab Republic from its membership in 2011. Then accusations were made of "violations of human rights by the Syrian regime." And after a while in the Arab League, instead of the official representatives of the SAR, the very opposition was introduced, which to a greater extent was and is puppets of foreign states.
Now Russian diplomacy is taking measures to "reconcile" the Arab League with official Damascus.
The Vietnamese edition mentioned above says that "Russia is doing more for Syria than any other country in the world."
Against this background, it became known about the statement of the head of Saudi diplomacy, Adel al-Jubeir, who, after a meeting with Sergei Lavrov, said literally the following:
Undoubtedly, Syria deserves a return to the great Arab chessboard. We support any efforts to get the country out of the protracted crisis.
A few years ago, such a statement from a Saudi minister might have seemed inconceivable.
We supported the return of Syria to the Arab League and the UAE, noting that "Syria is an important regional player and its return to the organization will be a serious step and at the same time a great responsibility for Damascus."
In Qatar, they noted that they support a political dialogue between the Syrian authorities and the opposition, and added that they oppose a military solution to the conflict.
Soha:
So, thanks to Russia, Syria can return to the Arab League.
Added that this will be a serious blow to the United States, which constantly declares that "the regime in Damascus should be subjected to comprehensive isolation" and extend their sanctions to Syria.
It is noted that the talks with his Israeli counterpart Sergei Lavrov, too, "could be devoted primarily to the settlement of the Syrian problem."