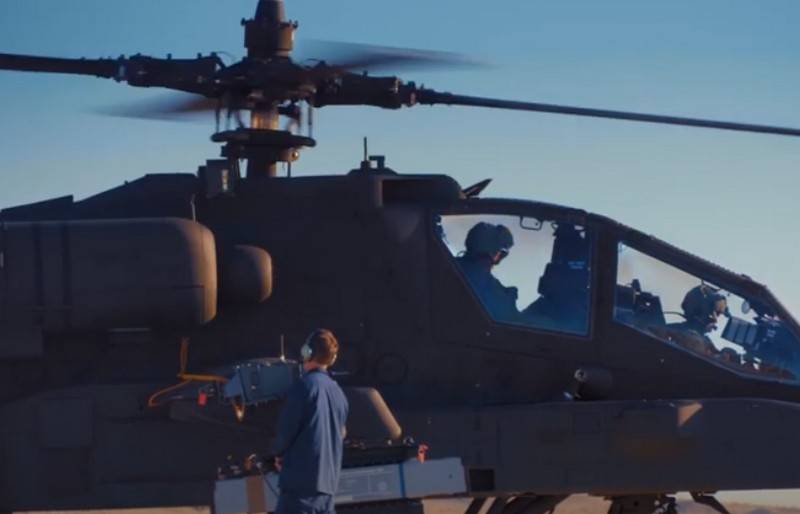 The American Boeing AH-64 Apache attack helicopter has received an Israeli Spike Non-Line-Of-Sight (NLOS) guided missile as a temporary
weapons
... This is reported by flightglobal.com with reference to the press service of the US Army.
According to the portal, the Israeli Spike NLOS missile has been adopted as a "long-range weapon" for AH-64 Apache helicopters. However, it is emphasized that this is a temporary option, then the United States intends to use a rocket of its own design on helicopters, but with characteristics like Spike NLOS.
The decision to adopt the rocket into service was made after successful tests, in which a Spike NLOS rocket launched from an AH-64 Apache helicopter successfully hit a stationary target at a distance of 32 km.
This weapon can hit targets at four times the range of current Apache ammunition.
- stated in the command of the US Army.
It was reported back in 64 that the US military is testing the Spike Non-Line-Of-Sight (NLOS) guided missile as a new weapon for the AH-2019E helicopter. Tests began in Israel, where the Americans observed the use of Spike NLOS from Israeli AH-64 Delta helicopters. After that, the series of tests was continued in the United States.
It is emphasized that the Spike NLOS will not replace the Hellfire missile, which has a range of approximately 8 kilometers. The US Army wants to keep alternative weapons.