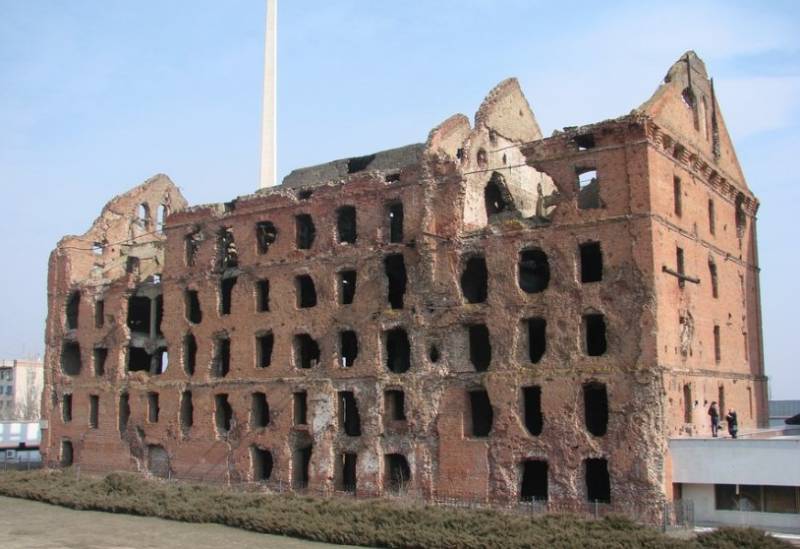 Not far from the panorama museum in Volgograd, dedicated to the heroic defense of Stalingrad, part of the historical monument of the Battle of Stalingrad collapsed. This is the pediment of Gerhardt's mill.
Reported by the local edition
V1.ru
.
The possible collapse of the building back in 2012 was predicted by the Volgograd historian Dmitry Zimin.
I am not saying that the mill will collapse in a year or two. Due to the quality of construction, the building can stand for another 10 or 20 years. But it is also possible that from a strong wind due to the already existing destruction, it can develop like a house of cards at any moment.
- he declared.
The pediment, where the name of the former owner of the building, Alexander Gerhardt, was carved, collapsed on March 16 due to strong winds, the gusts of which reached 15 meters per second that day. The element completed what was begun by German shelling during the war years. Most of the debris fell inside the building, but some fell outside, in a fenced area, without causing harm to anyone.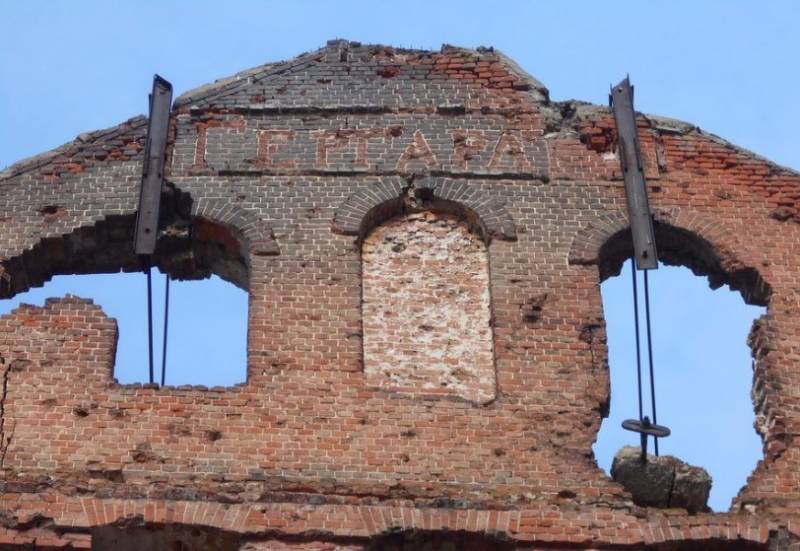 After the war, the ruins of Gerhardt's mill were left in a dilapidated state as a reminder of the city's heroic defense. The building is considered the most famous building in Volgograd, and its image can be found on numerous postcards and souvenirs.
The need to strengthen the building has been repeatedly mentioned, but the last time the restoration was carried out during the Soviet era. In modern Russia, no funds were allocated for this.