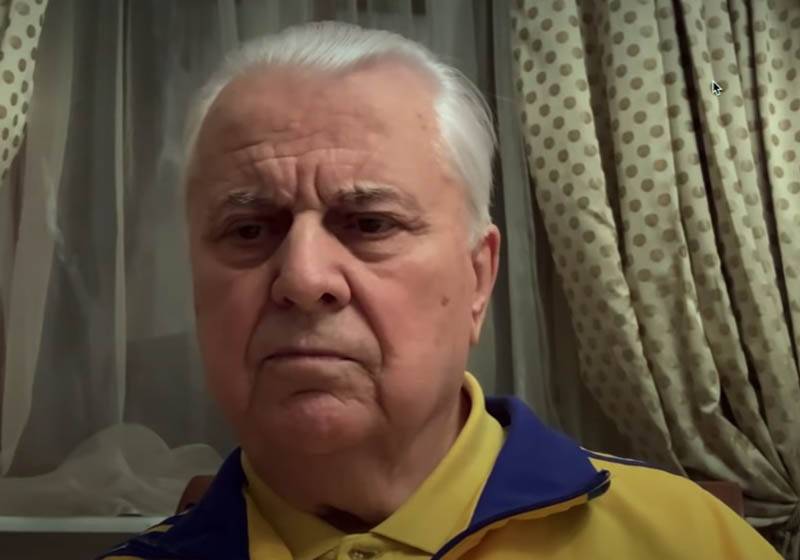 The head of the Ukrainian delegation to the Trilateral Contact Group has once again demonstrated his abilities as a "weather vane" - wherever the political wind blows, there is Leonid Makarovich Kravchuk. If quite recently Kravchuk allowed Ukraine to restore the water supply to Crimea, then after the statements of the Ukrainian Foreign Ministry, they decided to change their minds.
According to the first president of Ukraine, "there is no point in restoring the water supply to Crimea, since Russia is using the peninsula as its military base."
Kravchuk, actually repeating the words of the representative of the Ukrainian Foreign Ministry:
We do not know who they will supply this water to: citizens or military facilities, military factories. In any case, it is Russia that is responsible for everything that happens in Crimea.
According to Leonid Kravchuk, the issue of water supply in Crimea will continue to escalate.
Head of the Ukrainian delegation to TGC:
Russia will try to get water to Crimea from the territory of Ukraine through attacks.
Further, Kravchuk repeated the statement that has been used in Ukraine for 7 years - immediately after the reunification of Crimea with Russia:
They may try to make a road there through Mariupol and Kherson to provide it with water. This will be one of the aggressive steps. But they still won't force us to supply water to Crimea.
Thus, the Ukrainian politician once again made it clear that Kiev does not give a damn about the people whom Zelensky recently called "the heart of Ukraine" and called on "to return home."