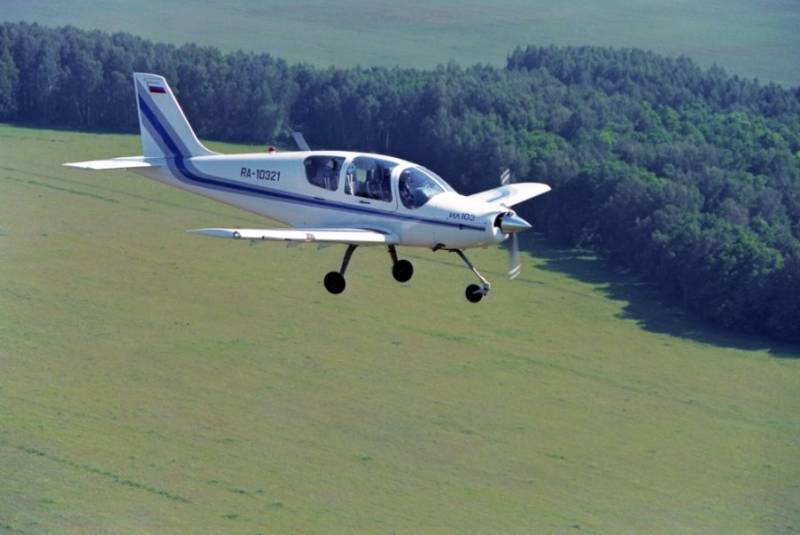 The Ilyushin Aviation Complex, which is part of the United Aircraft Corporation, and the Hungarian company Aviation Engineering signed a contract yesterday, according to which the Russian Il-103 aircraft will begin to be produced under license in Hungary. The agreement also provides for the right of the Hungarian side to modernize the aircraft.
This was reported by the press service of the Ministry of Industry and Trade of the Russian Federation.
The agreement provides for joint Russian-Hungarian development of a modified Il-103 light multipurpose aircraft in the city of Pecs (Hungary).
The improved Il-103 will be a new version of the Russian single-engine, four-seater piston-engine aircraft previously produced in Russia. The aircraft will have improved aerodynamic properties, a spacious superior cabin, and modern avionics. In addition, he will receive a more advanced engine. The big advantage of the new model will be the ability to take off and land on short runways, including unpaved ones, and operate in any climatic conditions. To store such an aircraft, the use of a hangar will be optional.
The very fact of cooperation between the Russian Federation and Hungary in various fields (from medicine to nuclear energy) evokes an extremely negative reaction from European bureaucrats. For some reason, Brussels decided that only with his consent, the governments of the EU countries can contact Russia, because the independent (in this regard) policy of Budapest annoys its partners, "frowning" including after the news of the new contract ...