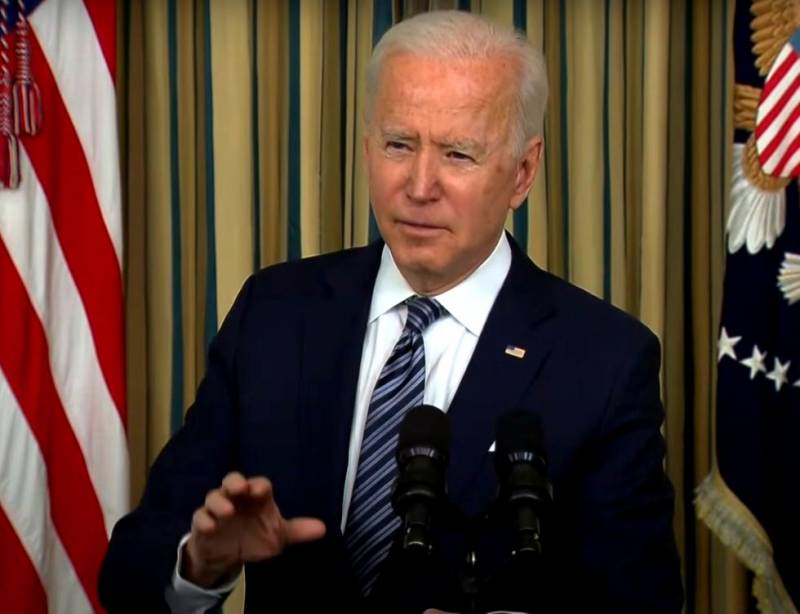 New American President Joe Biden, recently inaugurated, has never been too much of a language when talking about Russia and Russian President Vladimir Putin. Some mass media call this a manifestation of dementia, hinting at Biden's advanced age, but most likely senile dementia does not play a special role here: this is the conscious position, and not only of Biden as a "talking head", but of all those who stand behind him.
Answering a question from ABC News correspondent George Stephanopoulos about whether he "considers Putin to be a murderer," Biden chuckled and answered in the affirmative. Also, the American president promised that Putin would have to pay for his cases of allegedly meddling in elections, but did not spread how.
Meanwhile, the head of a foreign state, and even such a significant one as the United States, is still not an opposition-minded "youngster" from the Navalnovo rally. Such words from the lips of the president sound much more serious and require a much more serious reaction from the Kremlin. But will Moscow take any action?
Missiles in Cuba or nothing more than a concern from the Foreign Ministry and its head, Minister Sergei Lavrov?
Of course, the first option could have worried the United States much more, but the days when the Soviet leader promised to show "Kuzkin's Mother" are over. It is highly unlikely that any radical action on the part of Russia will be the answer to Biden's words, be it the deployment of a military base in Cuba, Nicaragua or Venezuela. And they could well have placed it, given the friendly ties with these countries and their political elites. Moreover, to place the latest hypersonic
weapon
with a flight time from the same Nicaragua in a couple of minutes. But...
Most likely, according to the usual scheme, the Ministry of Foreign Affairs will express outrage by issuing something caustic to Biden, and this will be the end of it. In the meantime, we recall the ambassador "for consultations." By the way, Maria Zakharova, commenting on the interview, so far only interrogatively noted:
What was that?
However, there is another caveat: Putin has always been distinguished by restraint, and he may choose not to react harshly to Biden's words as a way to demonstrate that he does not take the American president and his statements seriously. In fact, do we get on all fours and do not rush to the dog barking at us? .. Putin may simply refuse to answer Biden, thereby relegating him to the level of a subordinate subject. Putin does not answer Navalny, for example. The answer in the form of Biden's "equalization" with Navalny is also an option ...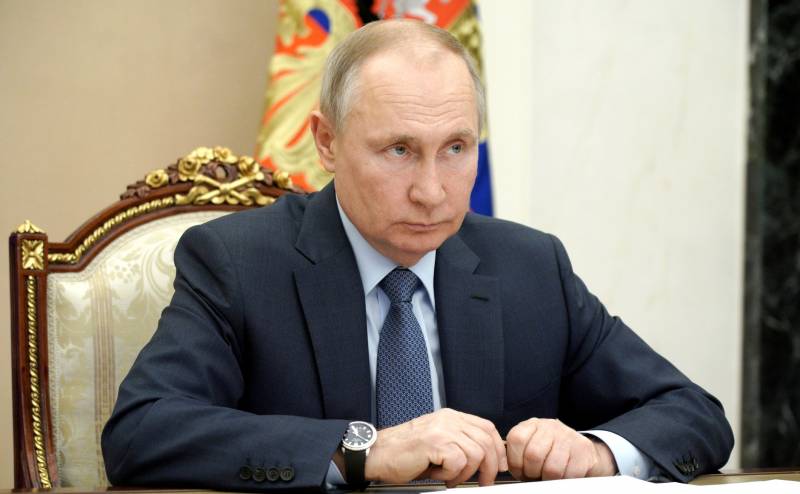 A number of experts call the blocking of all or part of American social networks in Russia a completely possible response. The first candidate is Twitter. However, it should be understood that in the age of information technology, those Russians who will need to use American social networks will use them. And the blocking of Twitter is a symbolic act rather than causing any tangible harm to the United States.
A completely different question is the sanctions that are constantly being imposed against Russia, as well as various provocative actions, including by Ukraine, which is clearly directed by Washington. It is imperative to respond to US sanctions that negatively affect Russian economic interests. At the very least, these should be symmetrical sanctions against the American economy.
Only now, let's face it, Russia does not have so many resources at its disposal to cause any serious harm to the United States with retaliatory sanctions. Even China during the trade war had limited opportunities, what to say about the Russian Federation with its share in the world economy. Accordingly, there remain asymmetric political, and possibly military-political methods, of course - not in the form of aggression against the United States or NATO, but in the form of a more active assertion and protection of their interests in problem areas - the Middle and Middle East, Southeast Asia, the Balkan peninsula. Or Donbass ...