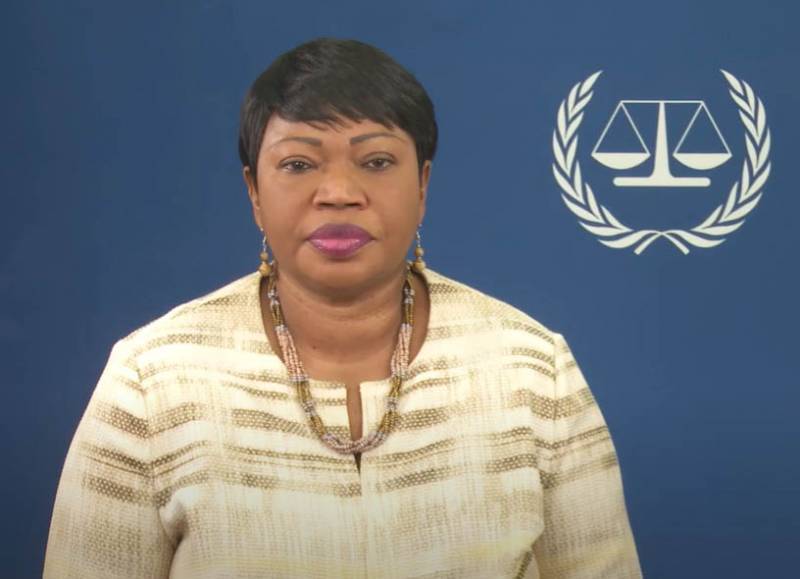 Fatou Bensouda, Chief Prosecutor of the International Criminal Court (ICC), has decided to issue an ultimatum to the State of Israel. According to Israeli television, Bensouda "gave the Israeli authorities 22 days (as of March 3) to give detailed explanations in connection with the charges against the Israeli address."
We are talking about accusations against Israel related to the actions of the Israeli military in the regions of Judea, Samaria, as well as against the Gaza Strip. The prosecution insists that the actions that have taken place since 2014 are war crimes.
Fatou Bensouda:
There is every reason to consider this case, since, according to the Rome Statute, we are obliged to take action when the state contacts us. We will conduct an independent investigation. We will establish all the facts, identify the perpetrators.
In a letter received by the Israeli government office, it is said that the ICC expects from the Israeli authorities "assistance in forming an objective picture of the crimes committed." The case could lead to the prosecution of a number of Israeli officials, including former ones.
The Israeli government is preparing to convene a meeting during which the ICC application will be considered. It should be recalled that Israel does not recognize the statehood of Palestine, and therefore does not consider the ICC to have the right to make decisions regarding the stated claims.
Against this backdrop, a meeting between Russian and Israeli Foreign Ministers Sergei Lavrov and Gabi Ashkenazi took place in Moscow. During the meeting, the sides discussed issues of bilateral cooperation, as well as issues of the settlement of the Palestinian-Israeli conflict. The head of the Israeli Foreign Ministry, according to some sources, told Sergei Lavrov about the letter received on behalf of Fatou Bensouda. Sergei Lavrov spoke in favor of the implementation of measures to overcome the conflict between Israel and Palestine. At the same time, the Israeli media especially emphasize the fact that Russia has many complaints against the ICC as well.
During Sergei Lavrov's briefing, journalists asked about the attitude of the Russian Federation towards the ICC. According to the head of the Russian Foreign Ministry, Moscow is critical of the activities of this organization.
Sergei Lavrov:
The ICC did not live up to expectations. He has repeatedly demonstrated his political engagement and lack of professionalism, made mistakes in law enforcement, trying to unjustifiably expand his jurisdiction.
The Israeli media covering the visit of the Foreign Minister to Moscow reminded their readers (viewers) that Russia withdrew from the statute of the International Criminal Court, when the same Fatou Bensouda called the reunification of Crimea with Russia "a war against Ukraine" and added that Russia is allegedly committing Crimea "violence against people, their abductions."
As Dmitry Peskov said then, Russia withdrew from the ICC statute, guided by state interests.