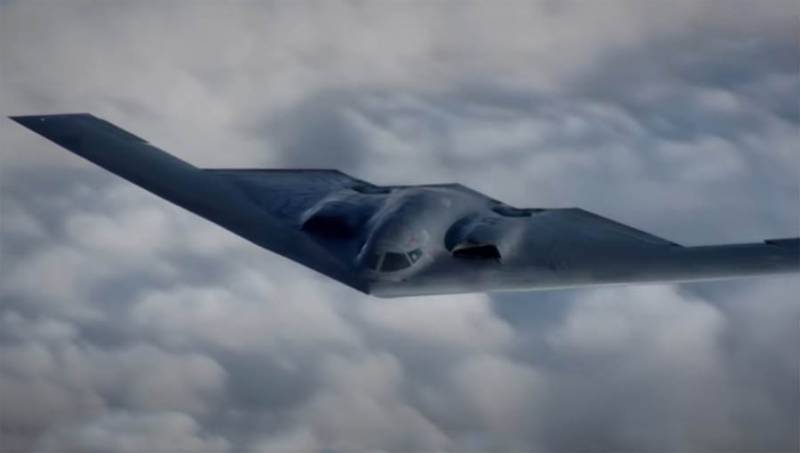 Washington decided to strengthen the "Arctic component" in the strategic military plan. It became known that the command had ordered the unification of two groups of strategic bombers of the US Air Force in the High North for the operation.
Reports from the United States indicate that two (according to other sources - three) B-2 Spirit strategic stealth bomber have joined two B-1B Lancer strategic bombers on a mission north of Iceland.
From the report:
B-2 Spirit stealth bombers joined the B-1B Lancer, flying from Whiteman Base in the United States through the Azores, located in the Atlantic Ocean and owned by Portugal. There, at Lajesh Field, they refueled and soon joined the B-1B Lancer of the 7th Bomber Wing of the United States Air Force from Dyce Base. Now B-1B Lancer operate at the Bodø airfield (Norway) beyond the Arctic Circle.
In a press release, the US Air Force says that the operation in the airspace over the Arctic by strategic bombers was carried out in the dark.
Operations were practiced at night, which made it possible to additionally practice skills under cover of darkness during the Bomber Task Force mission.
It was noted that the B-2 Spirit stealth bombers will continue to use the 4th Lajes Field military base in the Azores to carry out operations in the Arctic.
For reference: B-2 Spirit - heavy strategic bombers, which in the United States were originally called "invisible". The term "subtle" is now more commonly used. The B-2 Spirit made its first flight in 1989, the last such bomber was assembled in 1999. The total number of them in the US Air Force is about 20. They are among the most expensive means
aviation
in the world. The estimated cost of one unit (with weapons and equipment) is about $ 2 billion. One hour of flight of such planes costs no less than 150 thousand dollars. In this regard, only one operation to fly from the United States through the Azores to the Iceland region with the return back could cost the American taxpayers (if we are talking about 3 planes) at least $ 10 million.