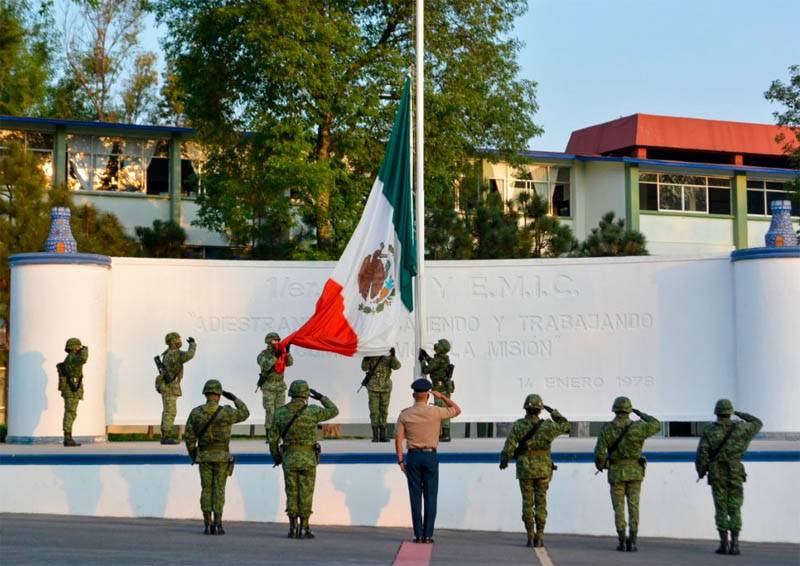 Armed Forces of Mexico
During the existence of the USSR, the state was subjected to criticism of the most varied nature from the United States. Typical examples of what the Soviet Union was accused of: human rights violations, the lack of freedom of speech, the presence of a repressive apparatus, undermining democracy, in the military invasion of Afghanistan, in spreading the "wrong ideology" to the countries of Eastern Europe. The list goes on for a long time.
As the American columnist Douglas Bandow writes in the pages of The American Conservative, today the situation is such that the United States of America itself has become a copy of the USSR, and in a worse one - in a number of ways. The publication notes that the United States for a long time celebrated the victory over the Soviet Union in the Cold War, but in many ways for Washington this victory turned out to be Pyrrhic.
The author notes that after the collapse of the USSR, the collective West had every chance not only to get along with Russia, but also to make it its long-term ally. Instead, the West continued to do everything to keep the country in decline: it was engaged in the export of assets, promoted NATO's military infrastructure to the borders of Russia, and is promoting it now.
From material in the US Conservative Press:
Suddenly it turned out that the NATO alliance approached St. Petersburg at a distance of 150 km.
The author notes that NATO continues its senseless expansion, including Montenegro and (North) Macedonia, which do not play any role in terms of strengthening the security of the alliance, and no one threatens these countries themselves.
American columnist:
Imagine the US reaction if the Soviet Union included Cuba and Mexico in the Warsaw Pact, and then invited Canada to it.
It is noted that Washington continues to pretend that it does not understand why Moscow is so concerned about NATO's eastward expansion.
Douglas Bandow writes that, accusing Russia of the lack of democracy, the US authorities themselves are no longer trying to hide the fact that they have long ceased to act by democratic methods. The American observer notes that a whole "faction" has formed in the West, which is promoting the theory that "Russia is the enemy." Including through the expanding NATO. It is added that Washington is increasingly insisting on "herd thinking" for all Western countries, jealous of the fact that any of them is going to voice a different opinion than the American one.