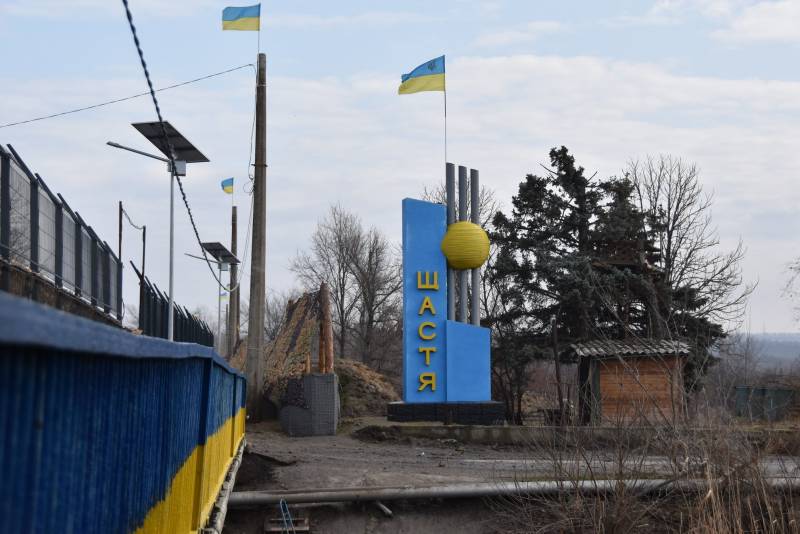 In Ukraine, another interview was published with a "forecaster of the scenarios of Russian invasion and aggression." Moreover, such forecasters are often the same "experts" who have been claiming for seven years that "the Russian army has already invaded the territory of Ukraine, and Ukraine has been waging a war with Russia for seven years."
V. Voloshin, presented by Ukrainian reporters as a military expert, said that "Russia can carry out an invasion from several directions at once." He made such a comment about the "Ukrainian expectation" that Russian troops would "invade from the territory of the Crimean peninsula."
According to the "military expert" V. Voloshin, Ukraine has a "difficult geographical position":
Ukraine is surrounded on almost all sides by Russia or its allies. From the north it is Belarus, from the east and south - Russia, from the southwest - Transnistria.
According to V. Voloshin, Russia "has concentrated about 120 thousand servicemen around the borders of Ukraine, and can launch an offensive from several directions at once.
At the same time, the "military expert" added that Ukraine "is ready for any development of events, as it calculates all possible options."
These statements are commented on by Ukrainian readers:
How many years have passed, and they are about the same thing. Not tired?
Does the APU calculate everything? Perhaps, they calculated near Ilovaisk, but something went wrong and in the end they miscalculated.
We were unlucky not with geography, but with such experts who have "calculated everything" in any of hundreds of worthless interviews, and we were also unlucky as military leaders.