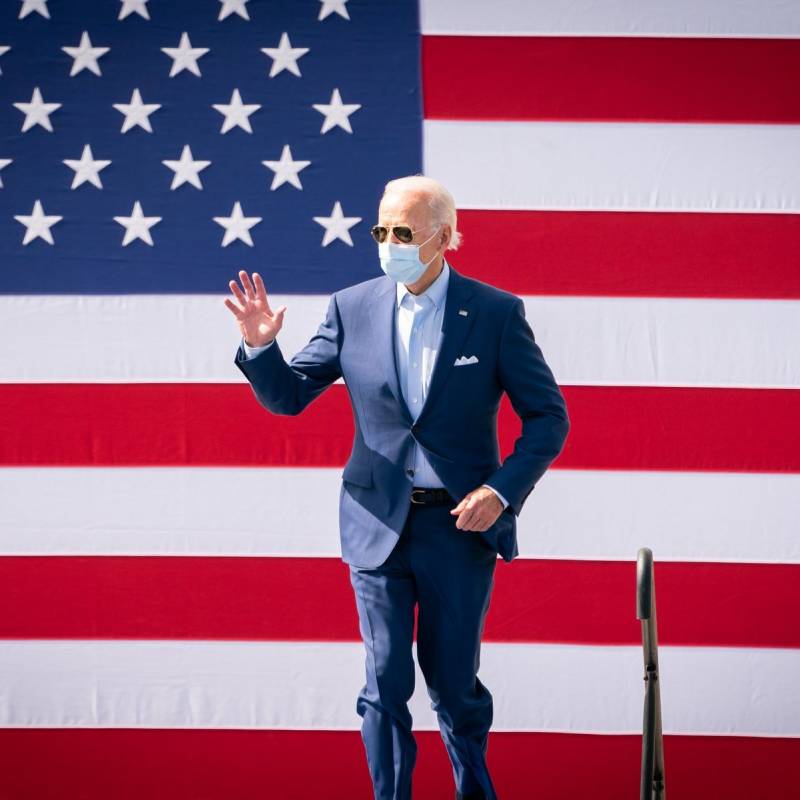 American journalism has always been distinguished by what is commonly called scandalousness and hype - the pursuit of ratings in the world of capital dictates special conditions. Recently, however, this has manifested itself, perhaps, in a special way. What is the question of the American journalist Joseph Stephanopoulos (ABC channel) to US President Joe Biden. The question was as direct, tactless and as unceremonious as possible.
Stephanopoulos:
Do you think Putin is a killer?
Biden hesitated somewhat before answering directly. For some time he "mumbled" something, but then he made up his mind, saying:
Yes.
This answer speaks to how Biden is dependent on the US media empires. After all, if he had given a different answer, it could well have turned out that the media immediately labeled him a "defender of Putin", as it often happened with Donald Trump. That is why the blinkered Biden squeezed out of himself the answer, which, by and large, was imposed on him by an American journalist. Apparently, now both will be proud of themselves ...
Also, the 46th President of the United States was asked by the same reporter about his thoughts on the report of the US National Intelligence Service, which contained the following tirade: "The Russian authorities and President Putin himself could probably run the campaign to discredit the elections in the United States and directly Joe Biden."
The US President, answering Stephanopolus's question, said that in his telephone conversation with Vladimir Putin, he "warned the Russian president." According to Joe Biden, he told Putin the following:
I know you and you know me. If I find out what it really was ("Russian interference in the US elections"), then you need to prepare.
What exactly should the Russian president prepare for and what "if I find out" means when taking into account the "probabilistic" statements of American intelligence, Biden did not explain.