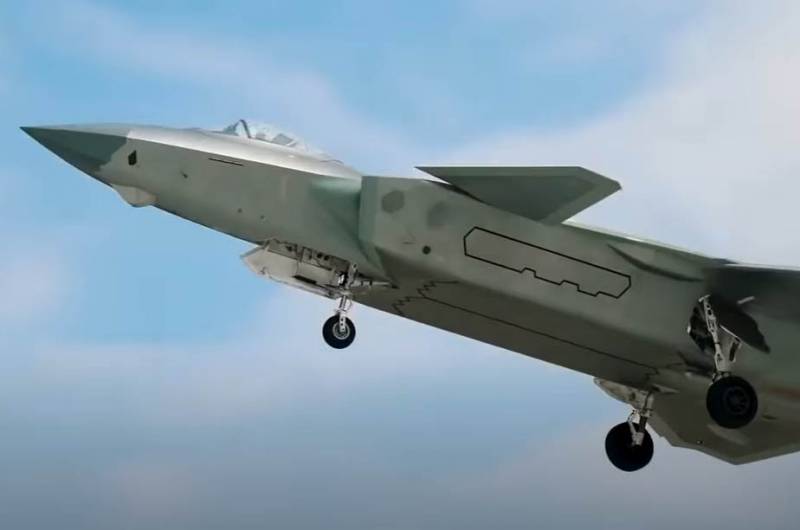 In China, they are summing up the interim results of the production and operation of their J-20 fighters, which the Chinese themselves refer to as new generation aircraft (4th according to the Chinese classification, 5th according to the international classification). The first flight at that time, the prototype of the J-20 fighter made a little over 10 years ago - in January 2011. Then it was assumed that by 2020 the PLA Air Force will have at least 140-150 such fighters. However, such plans are not being kept up.
According to the Chinese press, the total number of J-20 fighters in the PLA air force is currently 90 units. According to other sources - 75, and another 15 have not yet entered the composition and are being tested.
It is noted that by now the Chinese industry has reached the production rate of about 12-13 J-20 fighters per year. At the same time, the original plans corresponded to about 20 aircraft over the same period of time. Thus, the rates of production of the new generation J-20 fighters in the PRC lag behind the planned ones by an average of 37%.
The manufacturing company - Chengdu Aircraft - does not give official comments on the reasons for such a lag. Against this background, in China itself, a version is being put forward according to which the Chinese Air Force is expecting the appearance of aircraft with new Chinese-made engines in service. Earlier it was reported that these should be modifications of the WS-15 - power plants with a suitable thrust. However, for at least 2-2,5 years, Chinese specialists have been unable to solve the problems that have been identified in these engines, namely, a significant loss of thrust when a certain temperature is reached.
It is assumed that once this problem is resolved, the number of J-20 aircraft produced in China per year will increase significantly. However, forecasts on this score (when suitable engines will be installed en masse on these fighters) are not given. Apparently, there are problems with warranties from the manufacturers themselves.
aviation
power plants.