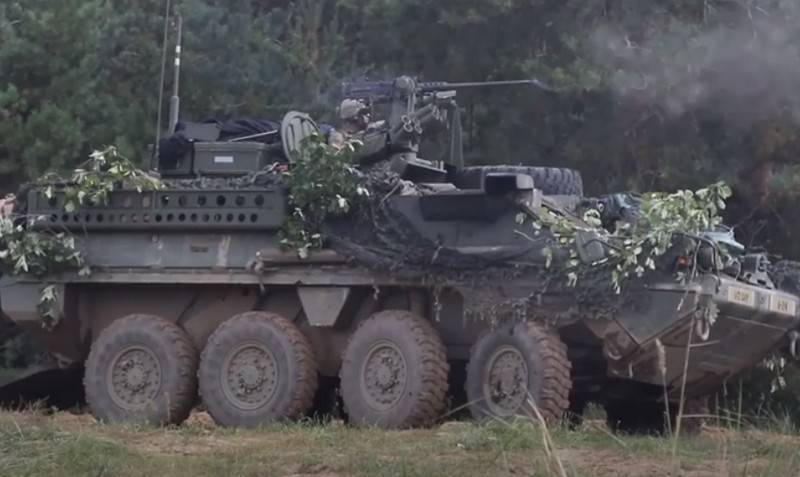 North Macedonia, which became a NATO member in 2020, begins rearmament with American military equipment. According to the US State Department, Skopje will receive 54 Stryker armored vehicles.
The US State Department has agreed on a possible sale to North Macedonia of Stryker armored personnel carriers and related equipment. The potential deal, estimated at $ 210 million, will include M1126 infantry vehicles (ICV), M1130 command vehicles (CV) and M1129 self-propelled mortars (MCV). In addition, the United States will supply 2 mm M1A12,7 machine guns, M6 smoke grenade launchers, radios, CROWS weapon remote controls, Harris radios, special tools and test equipment, etc.
The United States will also provide training and logistical support. The deal is planned under the US government's Foreign Military Sales (FMS) program.
(...) the sale will support U.S. foreign policy and national security by enhancing the security of a NATO ally who is an important force for political and economic stability in Europe
- воворится РІ СЃРѕРѕР ± С ‰ ении Р "осдепР°.
All equipment will be manufactured at General Dynamics Land Systems (GDLS) in the Canadian province of Ontario, the delivery time has not yet been announced.
Recall that North Macedonia became the 30th member of NATO on March 27 last year after the signing of the corresponding document in Brussels. The North Macedonian flag was officially hoisted at NATO headquarters on 30 March 2020.
More than 10 years ago, NATO announced its readiness to accept Macedonia into the alliance, however, due to the conflict between Athens and Skopje, which erupted after the collapse of Yugoslavia, Greece impeded the process of Macedonia joining NATO and the European Union, demanding a name change for the republic.