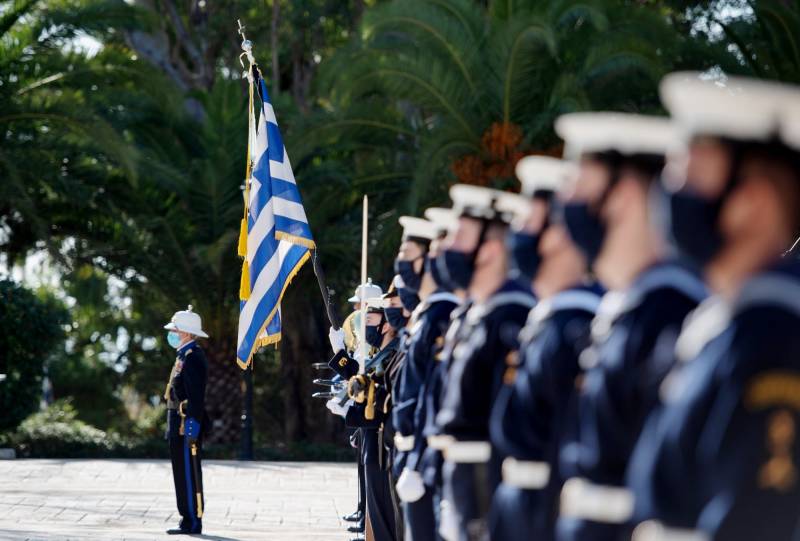 The Greek press reports that a delegation from the Russian Federation has been invited to the celebrations in honor of the 200th anniversary of the liberation from the Ottoman (Turkish) yoke. The celebrations will take place on March 25th. On this day, Greece celebrates its Independence Day. In the restoration of Greek independence in the XNUMXth century, the Russian state played, to put it mildly, an important role.
The Pentapostagma edition writes that initially it was not clear who exactly would represent Russia at the ceremony dedicated to the 200th anniversary of the liberation from Ottoman rule. The press refers to Dmitry Peskov's statement that Vladimir Putin "did not plan to visit Greece." Now, according to the publications of Greek resources, a delegation headed by the head of the Cabinet of Ministers of the Russian Federation Mikhail Mishustin will arrive in Athens. This is the kind of delegation the Greeks are expecting, based on the messages.
On March 25, a military parade is planned in Athens in honor of the jubilee Independence Day of the country.
The Greek newspaper Te Nea writes that invitations were also sent to the leaders of the EU states, including Emmanuel Macron, Angela Merkel and others.
From the message of the Greek press:
The head of the Republic of Cyprus is expected to arrive at the celebrations. At the same time, it is not yet clear who exactly will lead the American delegation.
At the same time, it is noted that the celebrations will be held in a "cut" mode in connection with the pandemic.
The Russian government has not yet commented on the publication of the Greek press about the upcoming visit of the chairman of the Cabinet of Ministers to Athens.
Recall that Greece was under the military-feudal regime of the Ottomans since the 1770th century. At the same time, the first accented attempt to overthrow the Ottoman regime was made only in XNUMX during one of the Russian-Turkish wars.