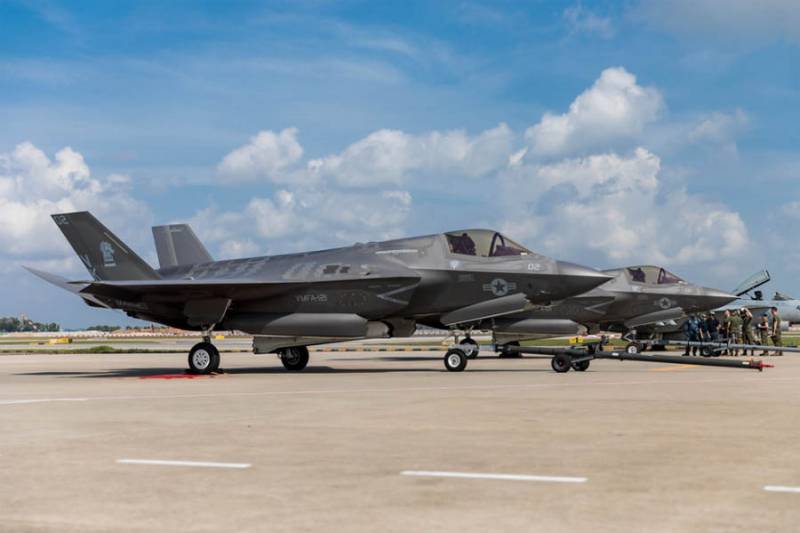 Recently, the Commander of the Air Force of the Armed Forces of Ukraine Sergei Drozdov made a statement that very few people left indifferent. As reported by Voennoe Obozreniye, Drozdov spoke about the consideration of the country's air force rearmament program, which provides for the abandonment of Soviet and Russian aircraft and the transition to NATO fighters and bombers. According to the commander, Ukraine expects to receive the fifth generation F-2035 fighters by 35.
Military experts in Russia and Ukraine comment on Mr. Drozdov's statement.
In particular, the obvious fact is pointed out: by 2035, American F-35 fighters will be no less outdated than today, for example, the same Su-27, which are in service with the Ukrainian Air Force. It is noted that at some point, Lockheed Martin may simply abandon not only the production of F-35 aircraft as such, but also spare parts for them, not to mention the maintenance of previously released combat vehicles. In such a situation, the costs of operating the equipment usually increase significantly. If today the price of an hour of flight for the F-35 is 36 thousand dollars, and the Pentagon demands from Lockheed Martin to bring it to at least 25 thousand, then the cost of maintaining one such aircraft per year, even after 10 years for Ukraine, may be comparable to the total the annual budget of the Armed Forces of the Armed Forces of Ukraine, subject to its active operation.
However, there is also such an assumption:
And why do many people think that they will fly the F-35 in Ukraine? This is pure PR for officials and military leaders, whose rating is extremely low. The United States by 2035, if Ukraine then remains at least in some form, may well supply it with one or two F-35s. The United States itself will already have 6th generation fighters, and for Ukraine it will come down as a very expensive museum exhibit.
It is added that now we can expect the following: Ukraine will really begin to "feed with promises" about possible deliveries of fighters from the United States to demonstrate "partnership and alliance." Fighters, primarily decommissioned by the US Air Force. What will happen in the end, the current military leaders of the Armed Forces of Ukraine do not care much, because by that time there will be completely different people in the leadership.
It is noted that by the time Russia, with which Ukraine, as it constantly claims, "is at war," in addition to the Su-57 squadrons (in the RF Aerospace Forces), funds will appear.
aviation
newer generation. And in such a situation, Ukraine's expectation of one or two F-35s is at least strange - primarily from a military point of view.