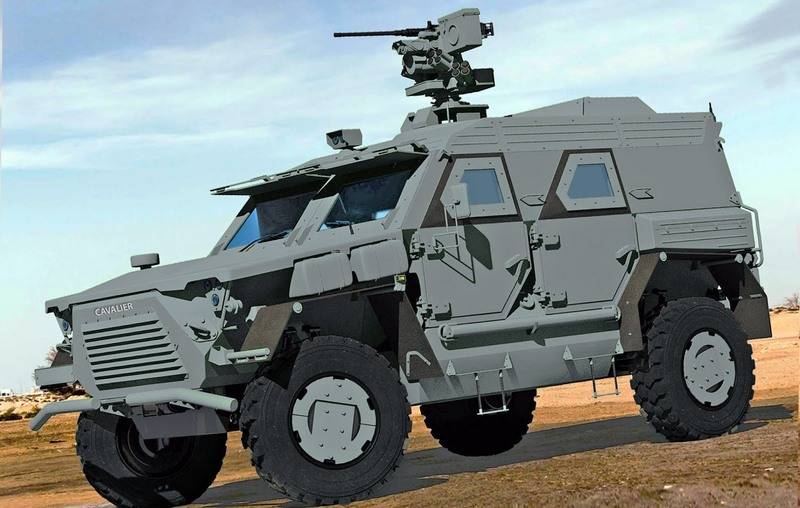 The Ukrainian Ministry of Defense has published a list of companies admitted to the tender for the creation of an off-road vehicle, which in the future should replace the Soviet UAZ in the Ukrainian Armed Forces.
In total, 6 companies and organizations were admitted to the competition: Protect Engineering Limited Liability Company (LLC), Vidi Unicomers LLC, Ukrainian Armored Equipment LLC, Synergy Design and Production Enterprise LLC, Ukravtobuprom OJSC and the International Analytical Center rights of "NGO MACP".
According to the Ukrainian Military Pages, among the companies admitted to the tender, the most famous company is Ukrainian Armored Vehicles, which supplies the Ukrainian Armed Forces with Novator armored vehicles on the Ford 550 chassis and the Guardian on the MAZ-5434 chassis. Another contender - OJSC "Ukravtobusprom" (Ukrainian Institute of Bus and Trolleybus Construction) - earlier noted the project of the armored car Savalier.
The main activity of the Vidi Unicomers company is the sale of cars and the production of specialized vehicles (medical aid and collection vehicles) on ready-made base chassis. Design and production enterprise "Synergy" with an authorized capital of 1 thousand hryvnia was registered in June 2020. The main activity is the production of military vehicles.
Protect Engineering LLC has existed since 2014 and is engaged in real estate, wholesaling, house cleaning, providing information services and manufacturing vehicles. The International Legal Analytical Center "NGO IACL" is a public organization with incomprehensible prospects.
Applicants selected by the Ministry of Defense must begin work on a new armored car in the first half of 2021 at their own expense. According to the requirements of the military department, the new SUV must comply with the performance characteristics of modern models of NATO armies. Basic requirements: reliability, power, efficiency, carrying capacity, ease of maintenance and repair. The machine must be able to carry out tasks regardless of terrain and climatic zones.