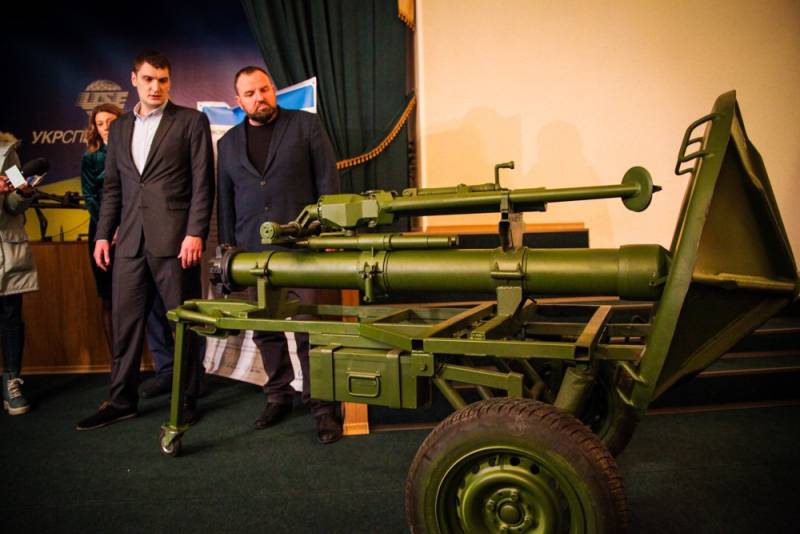 The Ukrainian Mayak plant has begun repairing the infamous M-120-15 Molot mortars of its own production. Due to a series of accidents that occurred in the Armed Forces of Ukraine during the operation of this
weapons
, he was nicknamed "the destroyer of the APU."
The press service of the Mayak plant announced the start of the renovation work on its Facebook page.
For the entire period of operation of the experimental batch of "Molotov" in the Armed Forces of Ukraine, they were sent to the manufacturer for repair for the first time, although the military themselves had previously insisted not on the need to take urgent measures due to the danger of the combat use of these weapons. Now it is reported that the repair work will be carried out under the control of the military.
For the first time, in the seventh year of operation of mortars in war conditions, their repair will be carried out at the manufacturing enterprise in accordance with the appropriate procedure, with the verification of the repair process by the customer's representative.
- indicated in the message.
Earlier, in January of this year, the Mayak plant presented a modernized Ukrainian-made 120-mm Molot mortar. This was done after the Armed Forces of Ukraine removed them from service due to a series of tragic incidents that led to the death of military personnel. The upgraded version was said to be "more reliable".
In the process of modernization, the mechanism for preventing double loading was improved. To reduce corrosion and also to avoid temperature-induced failure of the mechanism, some of the steel elements were replaced with bronze ones. In addition, the movement mechanism with reinforced shock absorbers was improved on the mortar.
Characteristics of the Ukrainian mortar in the infographics from the manufacturer: