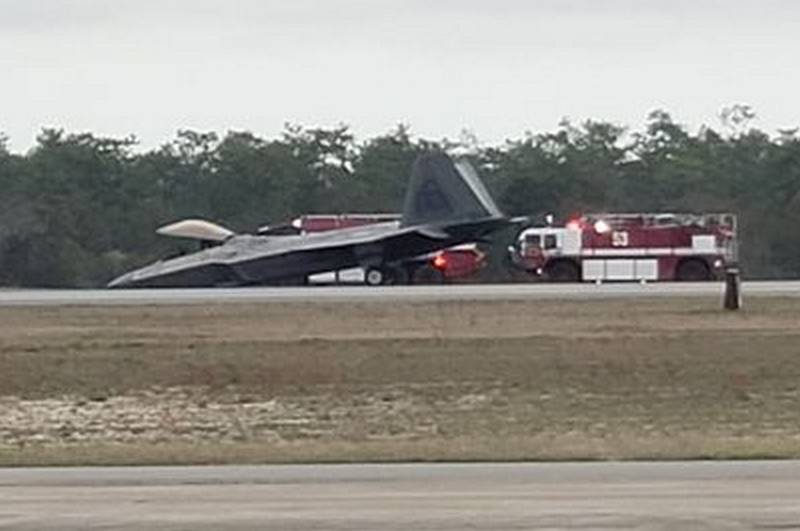 A fifth-generation American fighter jet, the F-22 Raptor, made an emergency landing at Eglin Air Force Base in Florida. According to The Drive, the aircraft's front landing gear broke during landing.
According to the newspaper, the incident occurred on the afternoon of March 15 during an F-22 training flight. According to a press release issued by the 96th Air Wing of Eglin Air Base, an emergency occurred during the flight of the fighter, after which a decision was made to land.
The reason for the emergency situation in the air is not reported, during landing, the front landing gear of the aircraft broke and it landed on the nose of the fuselage. The fighter pilot was immediately taken to a medical facility, there is no data on his condition.
F-22 experienced an emergency in flight. The plane landed safely. There was only one person on board. Firefighters reacted immediately and the pilot was taken to a medical facility for examination.
- leads the building message.
The crashed F-22 was assigned to Tyndall Air Force Base, also located in Florida, but flew from Eglin Air Base.
Today, the US Air Force has 185 F-22 fighters, of which 125 are fully operational.