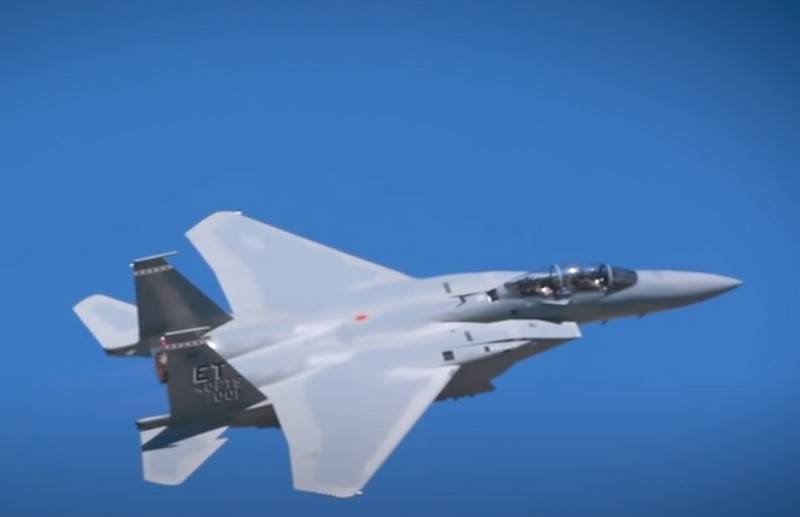 US F-15 Eagle fighters, including the latest version of the F-15EX Advanced Eagle, will receive a new "smart" electronic warfare system. As reported by "NPlus1" with reference to Flightglobal, the US Air Force announced a tender for the development of the corresponding complex.
The US Air Force Command announced a tender for the supply of technologies and systems to create a "smart" electronic warfare system for F-15 fighters. The new electronic warfare will have to automatically recognize the signals of enemy radar stations, and independently select methods of suppressing them.
Currently, F-15 fighters are equipped with the EPAWSS electronic warfare system from the British company BAE Systems. This system works on the basis of a base of radio signal sources. Upon identification, it automatically selects the suppression method. However, if any signal is not included in the database, then, accordingly, EPAWSS cannot respond.
The new system, as conceived by the US Air Force, should independently analyze the incoming signal, determine the type of source and, in accordance with this, already select the suppression method. It is assumed that neural networks will be used in its creation. Other details, including development timelines, etc. not yet.
Recall that in 2019, the US Air Force decided to resume purchases of the F-15 Eagle fighter in the new F-15EX modification. In 2021, 20 years after the last purchase in 2001, the US Air Force received the first modernized F-15EX. In total, according to an open-ended contract, the US Air Force will receive 144 (according to other sources - 200) of the latest fighters.