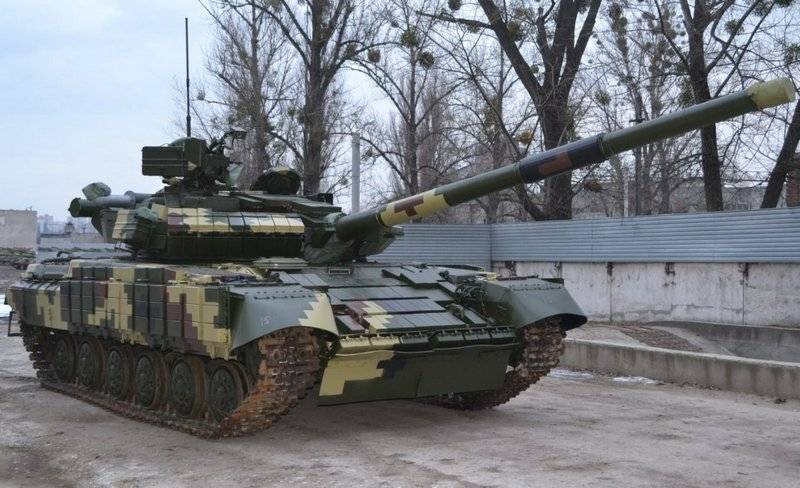 The Armed Forces of Ukraine (AFU) received another batch of major military units that have undergone major overhaul
tanks
T-64BV. This was reported by the press service of the Kharkov Armored Plant.
According to the report, KhBTZ handed over nine T-64BV tanks, which underwent major repairs and modernization, to representatives of the Ukrainian military department. It is noted that the work, which began at the end of last year, was carried out ahead of schedule.
At the same time, the plant emphasizes that funds for the repair and modernization of tanks come in "limited quantities."
During the modernization, the tank received a thermal imaging sight, a new improved dynamic protection, a Turkish-made digital radio station, night observation devices with a third-generation electron-optical converter, an emergency information warning system, a television environmental monitoring system, and satellite navigation aids.
The T-64BV tank of the 2017 model is the main combat vehicle of the armored divisions of the Armed Forces of Ukraine.
In December last year, Ukrainian media reported on a new modernization of the T-64 under the name "Crab". The new tank should become a symbiosis of Bulat, the T-64BV model of 2017 and the T-84. At the same time, it is emphasized that Ukrainian engineers will take into account the experience of the combat use of tanks in Donbass and "will be able to avoid the mistakes of the Russians, which they made with the T-72 and T-90 in the course of modernization."