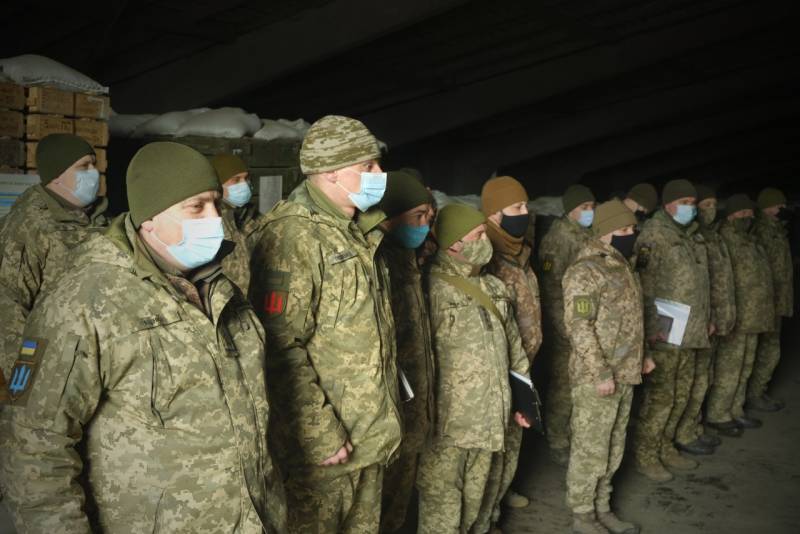 Ukrainian security forces somewhat reduced their fire activity along the line of contact. So, over the past day, according to sources, in the Donetsk and Mariupol-Novoazovsk directions, the Armed Forces of Ukraine violated the ceasefire three times. This is despite the fact that during the previous several days there were 4-5 times more violations (daily).
Shelling stopped in the area of ​​the village of Zolote (LPR), where a few days ago local residents for the first time in more than a year had to hide in basements, fleeing mortar and grenade launcher attacks by the Ukrainian military.
In this regard, it was suggested that the Ukrainian troops could deliberately use the option with a temporary escalation of the conflict, with its aggravation, to divert attention from the regrouping of forces and the transfer of military equipment to the contact line. While the OSCE Special Monitoring Mission (SMM) recorded the number of attacks from the Golden Sea to the Azov Sea coast, the Ukrainian armed forces carried out a series of logistic operations.
So, closer to the contact line, armored vehicles of the Armed Forces of Ukraine, including armored personnel carriers and BMP-2, were deployed. At the same time, the equipment is dispersed among the settlements located in the zone adjacent to the demarcation line. In fact, the equipment is covered behind residential buildings and infrastructure buildings.
A reconnaissance company of the 81st airmobile brigade (the former brigade of the Airborne Forces of the Armed Forces of Ukraine) arrived in the area of ​​the village of Troitskoye (Luhansk direction). The company specializes in aerial reconnaissance using unmanned aerial vehicles. At the same time, according to the official representative of the NM LPR Yakov Osadchiy, the Ukrainian military has equipped reconnaissance drones with devices for dropping explosive devices. In this regard, at the demarcation line, according to Yakov Osadchy, new provocations of the Armed Forces of Ukraine should be expected.
It also became known about the equipment of the Ukrainian Armed Forces of additional sniper and mortar positions along the demarcation line in a number of directions.