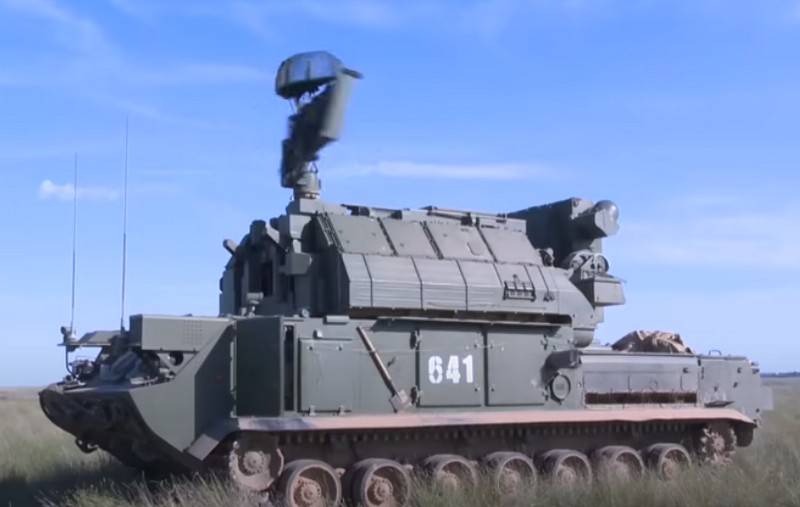 Anti-aircraft missile systems "Tor-M2" will cover the Far East. The Ministry of Defense has decided to arm the air defense units of the Eastern Military District with the Tor-M2 air defense system.
"News"
with reference to the military department.
The Ministry of Defense made a decision to arm the air defense units of the Eastern District with Tor-M2 short-range anti-aircraft systems. The complexes will be included in the united air defense system of the Far East together with the S-400, S-300V4, Pantsir-S air defense missile systems.
The strengthening of the eastern frontiers can be considered a reaction to the growing tensions in the Asia-Pacific region. In any case, this is a timely and important step, especially relevant against the background of statements about the possible deployment of American missiles in Japan.
- quotes the publication of the words of military expert Vasily Kashin.
It is noted that the Tor-M2 air defense missile system received modernized communications and the possibility of broadband connection to higher command posts. Thanks to this, the complex is able to "see" the target using third-party means before entering the zone of operation of the radar of the air defense system itself.
The Tor-M2 anti-aircraft missile system is an all-weather close-combat system. It is capable of covering strategic objects from cruise missiles, multiple launch rocket systems, as well as loitering ammunition and drones. This is a deeply modernized complex of the Tor family, which differs from previous models by the use of the new 9M338K missile. In addition, the ammunition load on the combat vehicle has been increased from 8 to 16 missiles. It is possible to work in a fully automatic mode.
As a result of the use of the complex in Syria for the Tor-M2, a small-sized inexpensive rocket is being developed that allows them to shoot down drones without spending conventional ammunition on them.