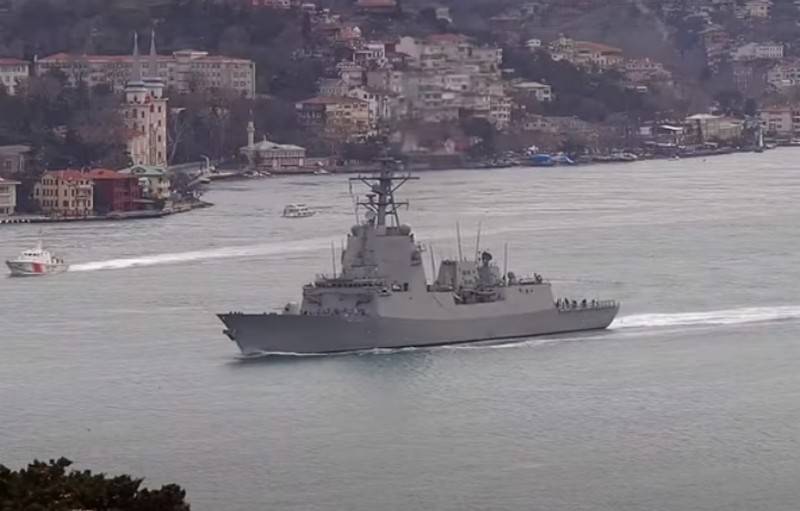 NATO ships from the Second Standing Naval Group (SNMG2) entered the territorial waters of Georgia on Monday. This was reported by the press service of the Ministry of Internal Affairs of the republic.
Four ships from SNMG2 have reportedly visited Georgia. The purpose of the call is called "increasing the interoperability of the naval forces of Georgia and NATO member and partner countries."
The Coast Guard of the Border Police of the Ministry of Internal Affairs receives in the territorial waters of Georgia NATO's second permanent naval unit (SNMG2) (...) The detachment is led by Rear Admiral Manuel Aguirre Alderegia
- said in a statement.
The flagship of the permanent group is the frigate Cristobal Colon of the Spanish Navy, and the frigates Regina Maria of the Romanian Navy, the Kemalreis of the Turkish Navy and Smeli of the Bulgarian Navy were also part of the group. The ships will stay in Georgia until March 18.
Tbilisi highly praised the visit of NATO ships during the coronavirus pandemic, saying that this is proof of the country's support from the alliance.
It is important that the visits of the NATO naval unit to the Black Sea ports of Georgia are regular, which is one of the results of Georgia's cooperation with NATO in terms of strengthening the security of the Black Sea.
- said in a statement.
Normally, SNMG2 ships operate in the Mediterranean Sea, but the Black Sea is also their area of ​​responsibility.