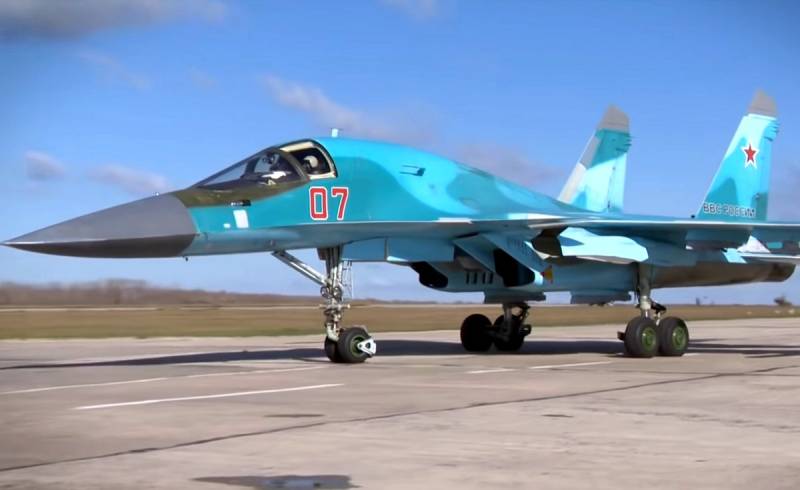 Russia does not plan to supply Algeria with front-line bombers Su-32 (export version of the Su-34), and the production of aircraft for the Algerian Air Force is not being conducted. This was reported by the Federal Service for Military-Technical Cooperation (FSMTC).
The FSMTC of the Russian Federation does not confirm the information that appeared on the Internet that Russia allegedly plans to transfer a batch of Su-32 aircraft to the Algerian People's Democratic Republic. There is no production of aircraft in the interests of Algeria.
- leads
"Interfax"
statement by the press secretary of the FSMTC of the Russian Federation Valery Reshetnikov.
Earlier in Russian and foreign media (for example, in
Dutch media
) there was information about the alleged plans of Russia to supply Algeria with a batch of Russian front-line bombers Su-34 in the export version. It was reported that the first batch of six aircraft was allegedly already in the manufacturing process and will be delivered to Algeria by the end of this year. In total, according to media reports, the Algerian Air Force "ordered 20 Su-34 bombers."
It was also reported that the Algerian version of the Su-34 will have the designation Su-34ME and differ from the one used in the Russian Aerospace Forces only by the "friend or foe" system and communications. Everything else, including avionics and weapons, will be standard.
Note that Algeria is indeed showing great interest in Russian Su-34 bombers, negotiations on their delivery are underway in the early 2010s. But to date, bombers are supplied only by the Russian Aerospace Forces.