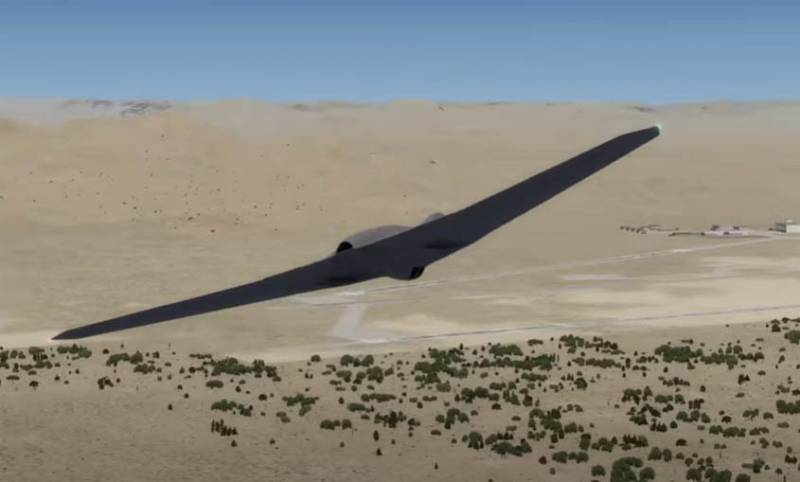 American media reported that over the past weekend, flight monitoring
aviation
made it possible to discover a "mysterious air corridor" with a special flight regime. Reports indicate that he connected the so-called "Area 51" in Nevada with a certain square of airspace over the Pacific Ocean.
It should be noted that in "Area 51" there is a US military facility, which is one of the constituent parts of the Edwards military base. The airspace over "Area 51" is closed for civil aviation. The military facility itself is usually used for experimental flights.
In this regard, the experts asked themselves what the experiment was this time?
It is noted that a special warning has appeared in the NOTAM database for pilots. It was noted that airspace from certain areas over Nevada to the Pacific Ocean southwest of San Francisco will be limited for use.
It is indicated that an American high-altitude aircraft performed the flights along this route. The total length of the air corridor, which the US press called "mysterious" was about 700 km with a width of about 20-25 km. Flight level - 450-600 (up to 60000 feet). In other words, the maximum height is up to 18,5 km.
In addition, it was noted that the flight was carried out by the aircraft with the transponder turned off.
Official data on what kind of aircraft carried out the flight is not given. The Drive material suggested that this could be a new version of the RQ-170 Sentinel UAV from Lockheed Martin. At one time, one of the versions of such a drone was used during the US special operation against Osama bin Laden in Pakistan.