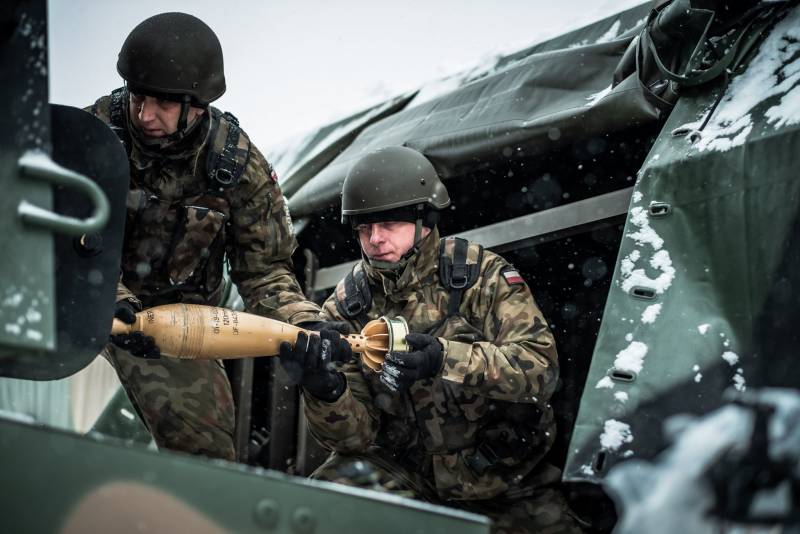 The Polish press published an article dedicated to the stay of the Polish state in the NATO military bloc. Recall that Poland, along with Hungary and the Czech Republic, became one of the countries of the so-called first expansion of the North Atlantic Alliance after the collapse of the Warsaw Pact and the Soviet Union. The admission of these three Eastern European states to NATO in 1999 was a violation of the obligations that Western "gentlemen" gave to Mikhail Gorbachev when he flicked the document on the unification of Germany.
Do Rzeczy publishes an interview with Romuald Sheremetyev, who was previously the Deputy Minister of Defense of Poland. Today Professor Romuald Sheremetyev represents the Polish Academy of Military Art.
Sheremetyev was asked if Poland began to feel safer after joining NATO? An ex-official of the Polish Ministry of Defense said with a grain of salt that "in a sense, you can think so." According to him, joining NATO meant for Poland that it "escaped from the sphere of Soviet influence and ceased to be an appendage of Moscow."
At the same time, Romuald Sheremetyev did not add the obvious - that Poland had become an open appendage of the United States, although this was indirectly expressed in his speech.
At the same time, the ex-deputy head of the Polish Ministry of Defense reproached the West for the fact that at one time certain European countries also called themselves allies of Poland, but Poland did not become safer from this. Sheremetyev cited France and Britain as an example - in fact, the famous Munich Agreement, when at first Poland itself took part in the invasion of Czechoslovakia, and then the Nazis attacked Poland, and neither Paris nor London came to help the "allies".
Romuald Sheremetyev said that today Poland is building its own security "based on one state - the United States." The representative of the Polish military academy made it clear that the European countries, NATO members, Warsaw actually does not consider as allies.
In his interview, the ex-deputy head of the Polish Ministry of Defense noted that today the situation for Poland is such that "you need to have a strategy on how to hold out for a month before the arrival of help from the allies in case of war." Sheremetyev recalled that this is exactly the term given to Poland by NATO allies to receive military assistance in the event that Poland is attacked.
Sheremetyev:
And it is better to have a strategy for how we can hold out for more than a month, if the allies suddenly delay ... It is surprising that not everyone in our country is aware of this problem.