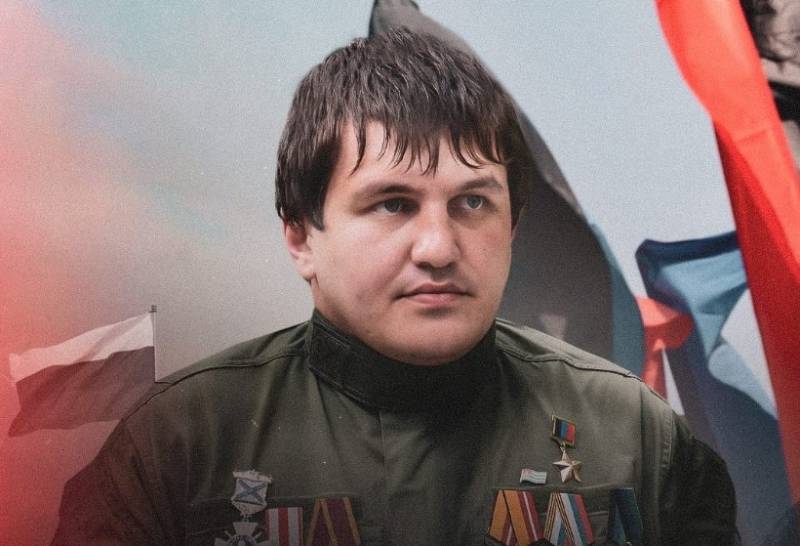 Representatives of the public and the military of Donbass appealed to the authorities of Abkhazia in connection with the arrest of the Hero of the DPR Akhra Avidzba, better known by his call sign "Abkhaz". They consider the measure of restraint in relation to him too strict.
War correspondent Semyon Pegov reported this on his Telegram channel WarGonzo.
Having come to the aid of Donbass in the most difficult times, the sons of Abkhazia supported the formation of our republics with all their might. Akhra Avidzba showed extraordinary courage, for which the long-suffering Donbass is immensely grateful both to him and to the country that grew him up.
- says the collective letter of the representatives of Donbass.
They call on the Abkhaz authorities to carefully examine the situation and release Avidzba, as well as other persons detained with him. We are talking about Stanislav Kult, Andrei Laktionov and Talekh Hasanov.
The appeal has 12 signatures. Among the signatories are the former commander of the Vostok brigade Alexander Khodakovsky, the official representative of the People's Militia command of the DPR Eduard Basurin, the battalion commander of Sparta Vladimir Zhoga, and the poet Anna Revyakina.
Earlier, Akhra Avidzba commanded the Pyatnashka International Brigade in the DPR. From 2014 to 2016 he took an active part in battles in the "hottest" directions. For his courage in the battles for Ilovaisk and Debaltseve, he was awarded the title of Hero of the Donetsk People's Republic.