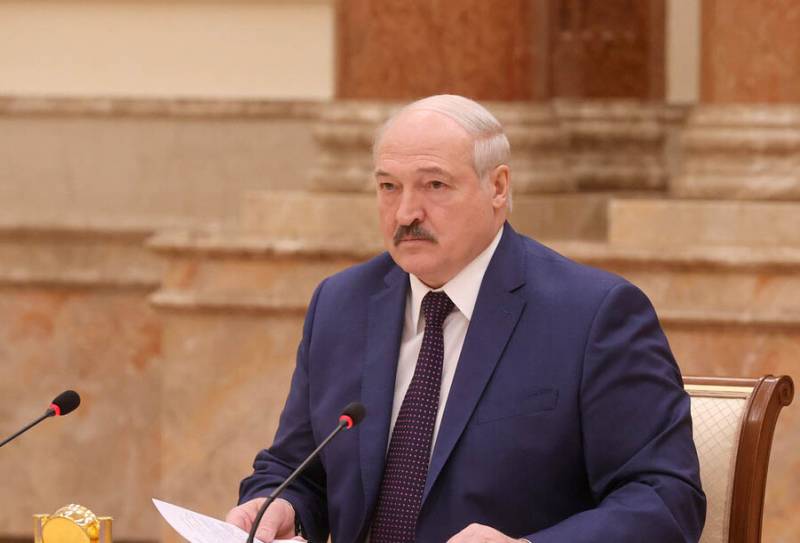 The President of the Republic of Belarus congratulated fellow citizens on the 27th anniversary of the adoption of the Constitution. For reference: the Belarusian Basic Law was adopted on March 15, 1994 and approved the main norms. In particular, Belarus was designated as a unitary democratic social rule of law with the principle of the rule of law and separation of powers. The President of the Republic of Belarus, on the basis of the Constitution, is its guarantor, as well as the guarantor of the rights and freedoms of Belarusian citizens.
Alexander Lukashenko also held a meeting with representatives of the previously formed Constitutional Commission. This commission was assembled on the basis of the decision of the VI People's Assembly of Belarus, and it begins its work today - on the Constitution Day of the Republic of Belarus.
The decision was a kind of response on the part of the Belarusian authorities (and, first of all, the president) to the numerous protests that swept the republic after last year's elections. Then, according to the Central Election Commission of the Republic of Belarus, Alexander Lukashenko won about 80% of the vote. The candidate who took 2nd place in the elections - Svetlana Tikhanovskaya - has about 10%. Today Tikhanovskaya is outside Belarus and has actually turned into a puppet of anti-Belarusian forces in Europe.
Alexander Lukashenko, addressing the members of the formed commission:
The activities of the Constitutional Commission should be transparent and open. The availability of your work for people's initiatives is a matter of public confidence in its result.
According to Lukashenka, a whole range of proposals on amendments to the Basic Law of the Republic of Belarus had already been submitted during the All-Belarusian People's Assembly and during the subsequent formation of the commission.
In announcing preparations for amending the Constitution, the President of Belarus pointed out that "the current Constitution has not exhausted itself either."
From Lukashenka's parting words:
At the forefront are our national interests, political and legal traditions. But according to a large-scale sociological survey, more than 65% of its participants do not consider it necessary to change the Constitution at all.
These statements of the President of the Republic of Belarus, as political analysts believe, indicate that he himself does not intend to change anything in the Constitution, but pressure is being exerted on him, because Lukashenka is ready to launch a process that, as he would like, was under complete control.