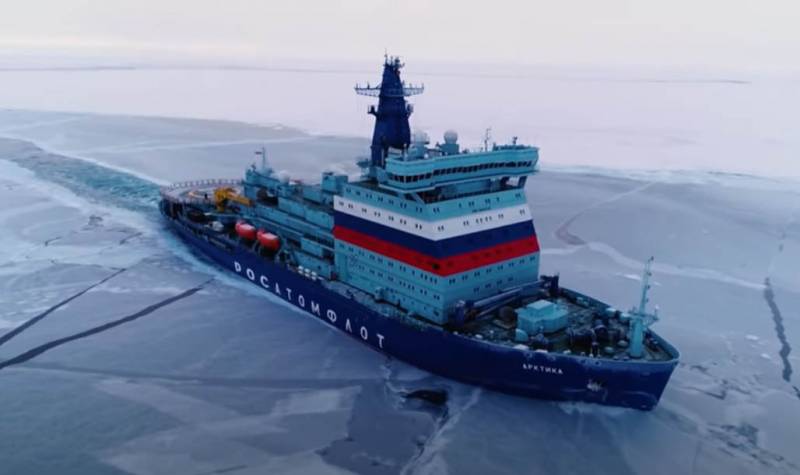 Due to global warming, sea routes and mineral deposits in the Arctic have become more accessible than before. These changed conditions arouse interest in the region of major world powers and make countries that have access to the coast of the Arctic Ocean worry about their security.
Matthias Jauch discusses this topic in an article published by the German newspaper Der Tagesspiegel.
For many decades, the Arctic was frozen in ice, and its sea routes were closed to shipping. Naturally, this greatly hampered the economic development of the region, making it of little interest to the largest world powers. But now climate change is causing the ice to melt. Already now the northeastern direction towards the Bering Strait has become navigable in the summer. It is predicted that soon the same will happen in the northwest direction. This opens up new opportunities for the development of oil and gas and other fields in the Arctic.
The German press notes that in these changed conditions, the activity of Russia and China in the Arctic Circle has increased, and this, in turn, worries the "coastal states". At the same time, it was stated that the interest of the Russian Federation and the PRC "is fueled by oil near the North Pole and new sea routes in the Arctic." And nobody else's interest is aroused? ..
Global warming, according to German journalists, is forcing countries to change their security strategy in the Arctic.
As one of such states, the article cites the example of Norway, which is worried about the intensification of economic activity and the military strengthening of Russia in the Arctic. But at the same time, for some reason, it is overlooked that the Russian coastline in the Arctic is incomparable in length with the Norwegian one. Therefore, Russia, like no one else, has the right to claim the title of "coastal Arctic power."
Even more questions are raised by Germany's interest in this region, because this country cannot be called an Arctic country.