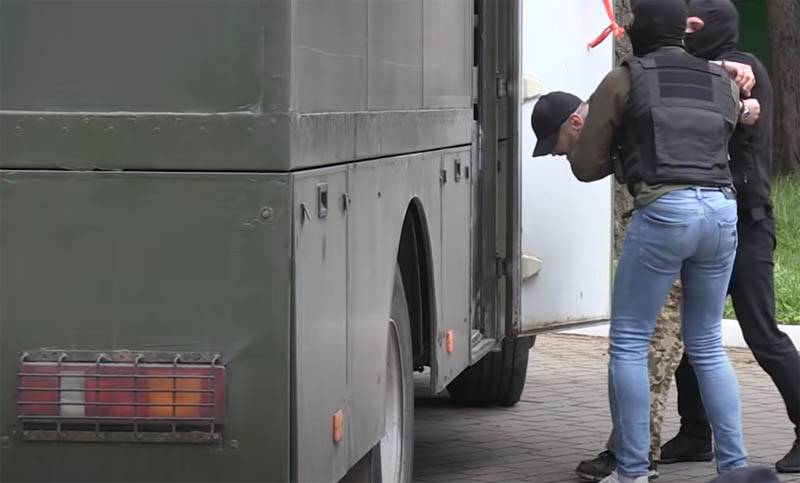 Ukrainian journalist Dmitry Gordon made a statement that is being discussed not only in Ukraine, but also abroad. According to him, on March 15, 2021, there will be a "fateful watershed for Ukraine". Gordon thus "announced" the release of another pseudo-investigation by Bellingcat, actively sponsored by Western intelligence services. This time, the "investigation" is dedicated to the "Wagner group", as well as "a special operation ineptly merged by the Ukrainian elite, which was carried out by the special services of the United States, Turkey and Ukraine."
We are talking about a group of Russians who were once detained in Minsk. All of them, as previously stated, were participants in the conflict in Donbass, and Kiev, with the help of its "partners", tried to lure the former militias into its territory through Belarus. Then, as you know, the Russians were detained in one of the Belarusian sanatoriums, and the President of the Republic of Belarus Lukashenko even managed to announce that they were allegedly "planning a coup d'etat in the republic."
Then in Ukraine they began to "bite their elbows", declaring the failure of the operation, which "had been planned for several months." Now the aforementioned Bellingcat will name the Ukrainian officials who "thwarted the operation by transferring data to Russia."
It is no wonder that Bellingcat, a structure operating under the American and British intelligence services, was elected. Now in Ukraine they are waiting for the "fateful watershed" promised by Gordon.
Mikhail Leontyev discusses the situation in his program "However":