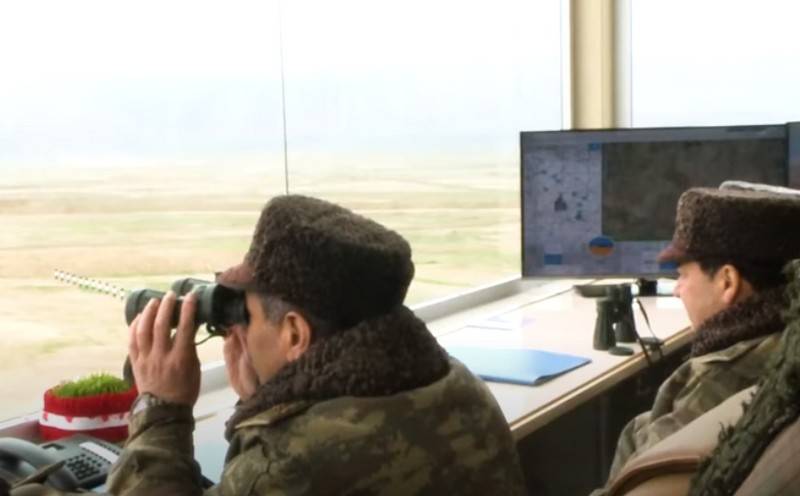 The first operational-tactical exercises after the military conflict in Karabakh started in Azerbaijan. The press service of the Ministry of Defense of the republic reports.
The military department emphasizes that the exercises are planned and are carried out in accordance with combat training plans for 2021. The maneuvers will take place in mountainous and wooded areas with difficult terrain; more than 10 thousand servicemen will be involved in them. The main task is to work out interaction between units of different types of troops, taking into account the military experience gained in Karabakh.
The exercises (...) involved (...) about 100 units
tanks
and other armored vehicles, up to 200 rocket and artillery installations of various calibers, multiple launch rocket systems and mortars, up to 30 military units
aviation
, as well as unmanned aerial vehicles for various purposes
- said in a statement.
The exercises will run from 15 to 18 March 2021.
Earlier, the Ministry of Defense of Armenia reported about similar planned military exercises. According to the press service of the Armenian military department, over 16 thousand servicemen, more than one hundred armored vehicles, 20 units of missile, artillery and missile systems and 7,5 air defense systems will be involved in the exercises, which will be held from March 200 to 90. Aviation and tank units will also be involved in the exercises.
Earlier, the authorities of the unrecognized Nagorno-Karabakh Republic denied rumors about the dissolution of the NKR defense army and the beginning of a new war with Azerbaijan.