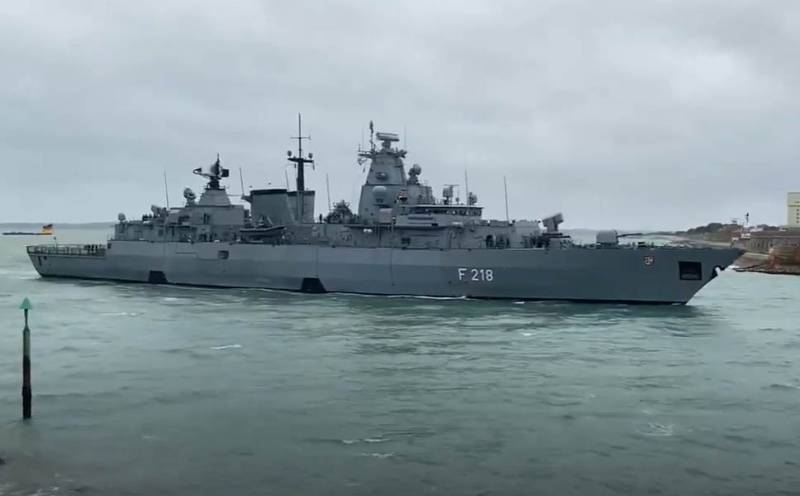 Germany may become another European state, which will send its warship to the Indo-Pacific region. From August this year to February 2022, a German Brandenburg-class frigate will be stationed in the South China Sea, which will arrive there from the port of Wilhelmshaven.
This is reported by the Polish edition of Defense 24, citing sources in the German Ministry of Defense.
Naturally, Beijing is unhappy with the current growth in the activity of the naval forces of the European states that are part of the NATO structure.
Polish readers are actively commenting on the plans of the German Navy to send a Brandenburg-class URO frigate to the South China Sea. In particular, one of them believes that the United States is abusing its influence in the North Atlantic Alliance, using its forces in its own selfish interests.
It turns out that the United States is using NATO for its own purposes. It would be better if NATO was used for defense, not for attacks around the world.
- he considers.
Given the mentality of the German military, China will capture it without firing a shot. This will be a circus!
- another reader of the Polish media is skeptical about the capabilities of the German ship.
Everything can end in such a way that as soon as the communists stamp their feet, the Germans will run away with their tail between their legs, in order to express their deep concern later.
- echoed by another Polish user.
A German Navy warship will visit the South China Sea for the first time since 2002. True, the German command decided that he would not approach any coast closer than 12 miles. It would be strange if, without permission from the Chinese authorities, a German frigate tried to approach the Chinese coast to a distance closer than the mentioned 12 miles.