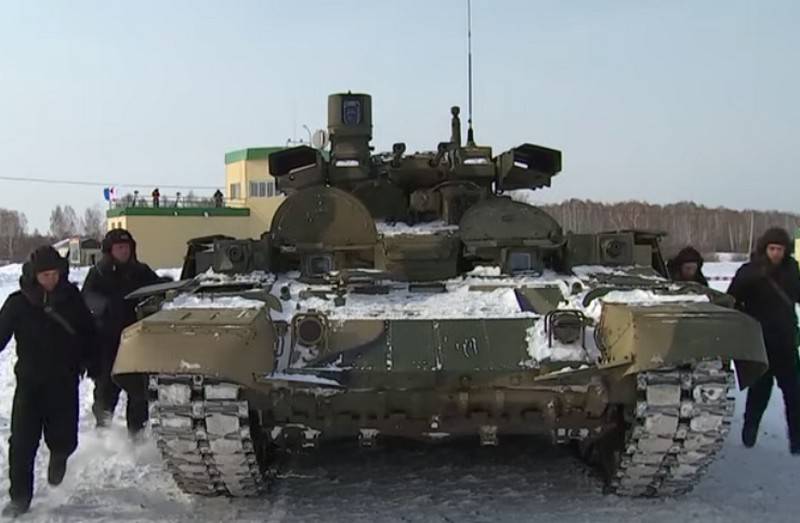 The Ministry of Defense continues the second phase of testing support combat vehicles
tanks
"Terminator". According to the press service of the military department, control firing of BMPTs took place at the testing range in the Chelyabinsk region.
According to the report, the commission of the Main Directorate of Combat Training of the Armed Forces observed the firing, the assessment of the control firing was "good".
The firing was carried out on a specially prepared area of ​​the training ground with an updated target environment from the entire standard armament of the BMPT, which includes: two 30-mm 2A42 automatic cannons, a 7,62-mm Kalashnikov tank machine gun and AG-17D automatic grenade launchers
- Said the press service.
Last week, BMPTs operated in battle formations with tanks for the first time, providing cover for the T-72B3 in the offensive.
At the beginning of February this year, the military department announced the completion of the first stage of BMPT testing, dedicated to the study of support vehicles. At the same time it was reported that the second stage of the experiment would be devoted to the use of BMPTs in the battle formations of tank units. Shooting will also be practiced in various tactical situations.
Recall that the first batch of eight BMPT "Terminator" entered the 90th Tank Division, stationed in the Chelyabinsk region, for trial operation at the end of November 2020. Prior to that, BMPT was checked during the "Kavkaz-2020" command-and-control system.