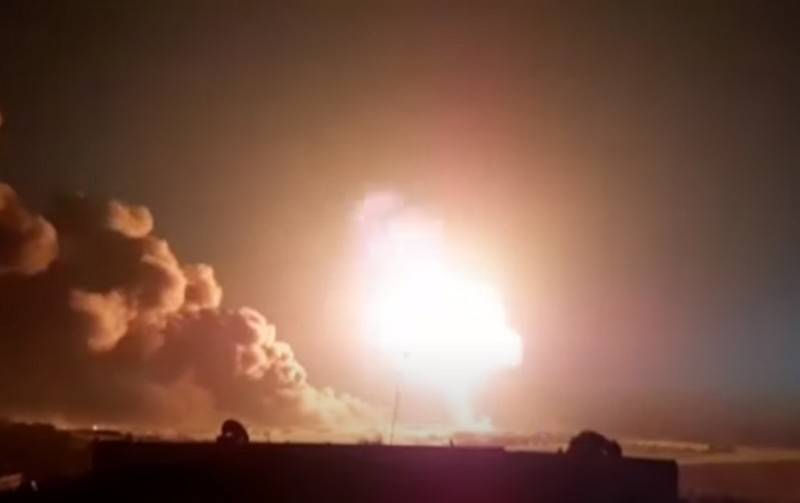 The north of the Syrian province of Aleppo, controlled by pro-Turkish groups, has come under another rocket attack. Oil tankers were hit again, local media reported.
According to the Syrian newspaper Al Watan, which cites its own source, the missile strike was struck on the night from Sunday to Monday on oil tankers located near the village of al-Hamran near the city of Jerablus in the territory of the province of Aleppo controlled by Turkish groups.
Several rockets of unknown origin hit a site in the village of al-Hamran in northern Aleppo province, where oil tanks and oil refineries owned by pro-Turkish armed groups are located, resulting in a fire
- writes the edition.
It is noted that during the strike, several fuel trucks and oil tanks were destroyed, and there are casualties among the members of the groups.
The Turkish Defense Ministry blamed the Syrian army for the missile strike. According to the Turkish military, the blow was struck from the area of ​​the Quayres airfield in the cities of Jarablus and Al-Bab. The shelling was carried out by ballistic missiles and multi-barreled rocket launchers, as a result of which civilians were injured.
The Turkish military department emphasized that they had already notified the Russian side of the need to stop such attacks.
The Russian Federation was notified of the need to stop the attacks
- said in a statement.
It should be noted that this is not the first time that the attacks on the oil refining infrastructure of the pro-Turkish groups have been struck. According to experts, in this way the Syrian authorities are trying to stop oil smuggling - the main source of funds for paying militants from pro-Turkish groups and purchasing weapons for them.