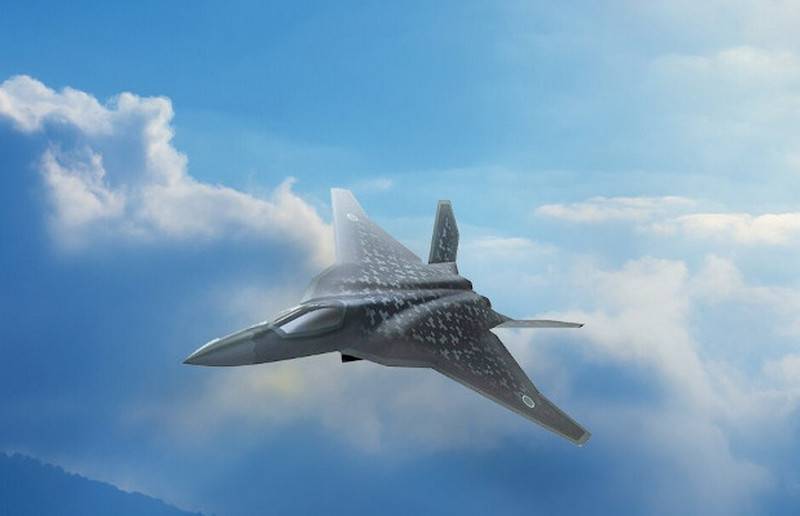 Japan is accelerating work on the creation of a new generation fighter of its own design. As reported by the NHK TV channel, Mitsubishi Heavy Industries has assembled a group of specialists in the practical development of a combat aircraft.
According to the newspaper, the group will include up to 500 specialists from both Mitsubishi Heavy Industries itself and several other Japanese companies specializing in the development of engines and radars. The group intends to build a prototype of a new aircraft by 2027 and begin mass production by 2031. Estimated project costs may exceed $ 14 billion.
The design image of the new NGF fighter appeared at the end of 2019, it was published by the Japanese Ministry of Defense. The new aircraft is planned to be twin-engine, with elements of stealth. It should be equipped with Japanese engines and radars, and, if possible, other equipment.
According to Tokyo's plans, the development of the new aircraft will use developments from its own program called Advanced Technology Demonstrator X (ATD-X), positioned as a "conceptual model of a promising fighter" of the fifth generation, created to play the role of a "flying stand" in order to develop technologies fighter of the future.
The promising combat aircraft should replace 90 F-2 aircraft that entered service in the early 2000s in the Japanese Air Force. It should be equipped with cruise missiles capable of hitting ships with high efficiency.