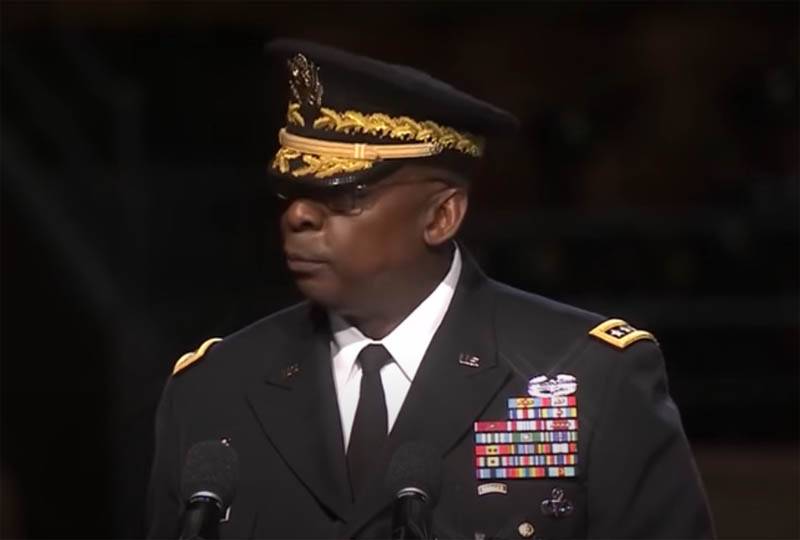 The US Secretary of Defense begins his Asian voyage, during which he plans to visit several countries, including India, Japan and South Korea. Before the start of the trip, General Lloyd Austin said that the United States intends to "synchronize watches with its allies in order to contain China."
The head of the Pentagon:
This is a key issue in our cooperation in the Indo-Pacific region. We must strengthen and coordinate our capabilities and actions with key allies. We are concerned about the pace at which China is modernizing its army.
According to Austin, "the advantage that the United States had over China is fading, but it still remains."
The US Secretary of Defense noted that this advantage must be increased, including through close contacts with allies in the macroregion.
Lloyd Austin:
Our goal is to ensure that there is a capability and realistic operational plans to contain China or anyone else who wants to fight the United States.
US Secretary of State Anthony Blinken is also traveling with the head of the Pentagon on a tour of Asia. At the same time, Blinken is going to meet with his Chinese counterpart. The meeting is scheduled for March 18th.
Against this background, in India, Lloyd Austin's words were taken as a signal that there is an opportunity to convince the head of the Pentagon of the undesirability of imposing sanctions on the purchase of the S-400 air defense system from the Russian Federation. New Delhi is going to explain to the Washington guests that anti-aircraft missile systems are being purchased "precisely for the purpose of containing China, which the United States is constantly talking about."