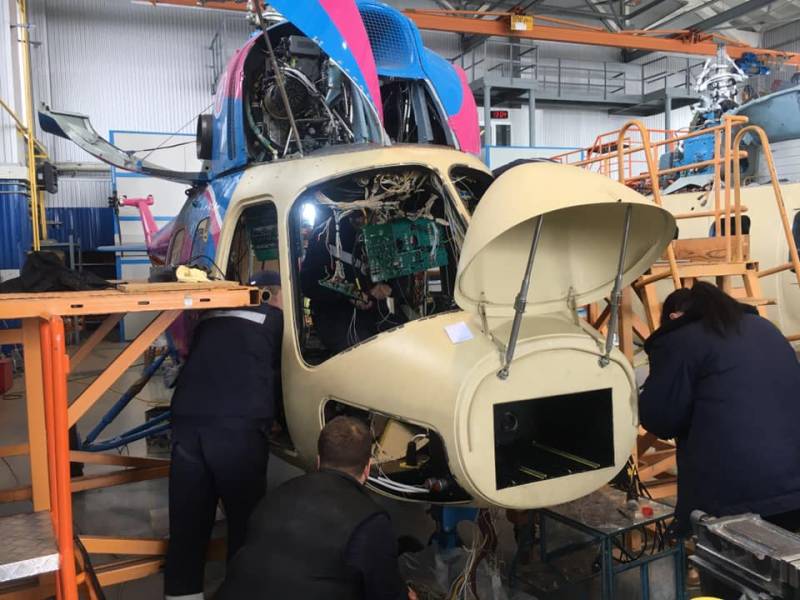 At the Motor Sich enterprise
Ukrainian politician Vadim Rabinovich, a member of the leadership group of the Opposition Platform - For Life, commented on the reaction of his Chinese partners to the sanctions imposed on the investors of the Motor Sich enterprise from China. Recall that on the "initiative" of the National Security and Defense Council of Ukraine, it was decided to introduce anti-Chinese economic measures. Subsequently, in Ukraine, officials started talking about their readiness to nationalize Motor Sich. The other day, NSDC Secretary Oleksiy Danilov announced that this "will not be nationalization, but the transfer of the enterprise to the Ukrainian people," adding that "Russia is directly involved in taking over the Ukrainian plant together with the Chinese."
Rada deputy Vadim Rabinovich, representing the political association with the highest rating in Ukraine at the moment, said that the Ukrainian authorities waited for a response from China on Motor Sich.
On Facebook, the Ukrainian People's Deputy wrote that if earlier China had maintained a neutral position on Crimea for a long time, now it has decided to defiantly send a commission to the peninsula, headed by representatives of the Export-Import Commission. This is a retaliatory move from China to Ukraine's position on the aforementioned plant.
Rabinovich notes that the Chinese delegation is negotiating with local authorities in order to establish partnerships in Crimea, on joint projects with Crimean enterprises. In particular, the issue of tourism, resort business, treatment of Chinese citizens in the Crimean health resorts is being discussed.
In this regard, an ironic comment from a Ukrainian user appeared on Vadim Rabinovich's Facebook page that the extremist site (*) Peacemaker, which has long been demanded to be blocked by international organizations, "will not withstand 1,5 billion new data."
It should be noted that the trip of the Chinese representatives was the first visit in a similar format to the Russian Crimea. Experts called this a step by Beijing towards the de facto recognition of the Crimean Peninsula as part of the Russian Federation.