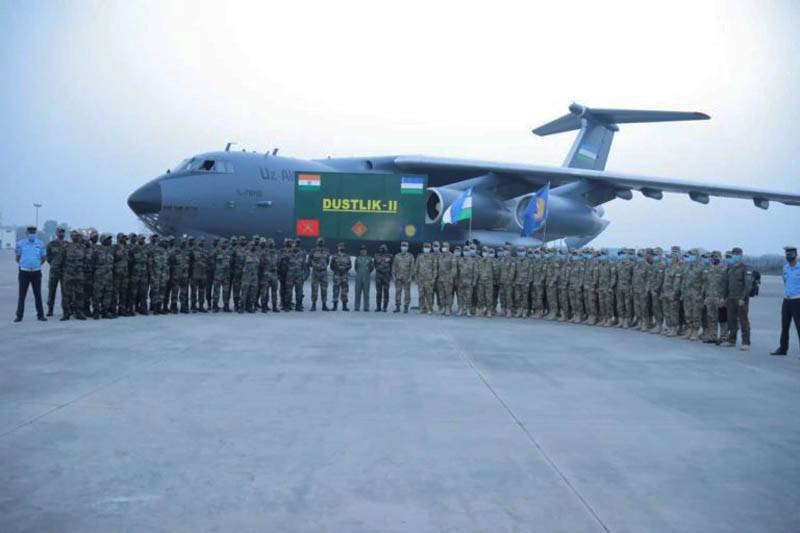 A spokesman for the Indian Armed Forces reports on the holding of joint Indo-Uzbek military exercises. It is reported that the exercise will last until March 19 and include several stages, including live firing.
Exercises Dustlik-2 ("Friendship-2") are held in the area of ​​the village of Chaubatiya in the foothills of the Himalayas. The Russian-Indian exercises "INDRA" were previously held in this area.
Aman Anand, spokesman for the Indian Army:
We train Uzbek military personnel in the skills of handling small arms
weapons
Sig Sauer. Many of our units, primarily the advanced infantry battalions stationed in the border regions, use just such assault rifles. And now we are training to use them and our regional partners.
Indian Army Colonel Amit Malik:
We will train the personnel of the contingent of the Uzbek army that has arrived to us, because they will be using assault rifles from Sig Sauer for the first time.
It turns out that 45 Uzbek soldiers are training in the handling of Sig Sauer small arms. It is stated that, first of all, the exercises in India are of a counter-terrorism nature.
Experts note that India is interested in deepening relations with the countries of Central Asia. This is happening against the background of the fact that China is increasingly spreading its influence in this region.