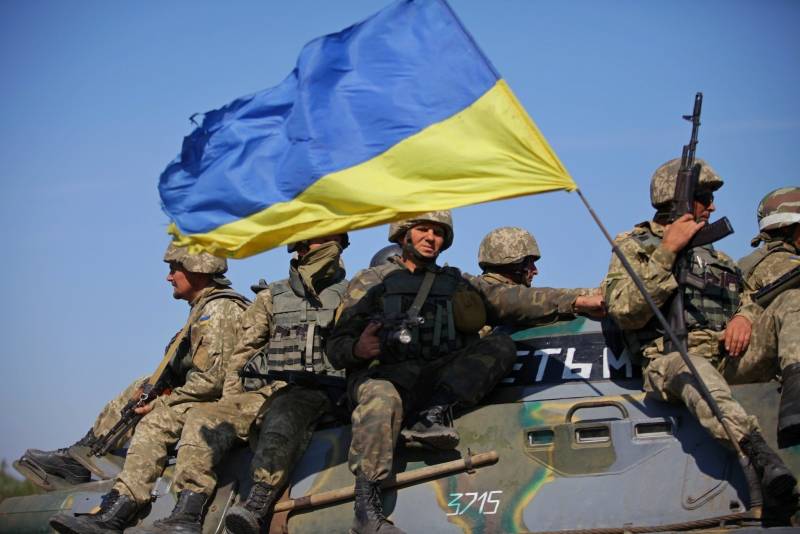 By the next anniversary of the reunification of Crimea with Russia, Ukrainian experts and officials, including the military, have traditionally become more active. Among them was the 1st Deputy Chief of the Main Operations Directorate of the General Staff of the Armed Forces of Ukraine Viktor Nazarov.
According to Mr. Nazarov, a plan was developed in Ukraine in March 2014 that called for "Ukrainian military intervention in Crimea" in the form of a covert operation.
A representative of the General Staff of the Armed Forces of Ukraine said that according to the plan, it was assumed that the Ukrainian military would take control of key airfields in Crimea.
Victor Nazarov:
We then understood that it would hardly be possible to complete the task 100 percent, but we could still take control of several key airfields and other facilities on the peninsula, as it was later in the Donbass. It was real.
Nazarov claims that such a plan was canceled by the then Chief of the General Staff of the Ukrainian Armed Forces, Mikhail Kutsin.
Representative of the General Staff of the Armed Forces of Ukraine:
He then said that the situation was already tense, and added that he could not tense it even more. He gave the command to set aside and return all the military to the barracks and airfields, not to send anyone to the implementation of the operation plan.
It is noted that the "secret operation" provided for the transfer of the most combat-ready units of the Airborne Forces of Ukraine to the Crimea, including the reconnaissance company of the 25th Airborne Brigade of the Armed Forces of Ukraine, which was at that time in the exercise.
Recall that in 2014, many Ukrainian military personnel who served in Crimea went over to the side of the Russian Federation.