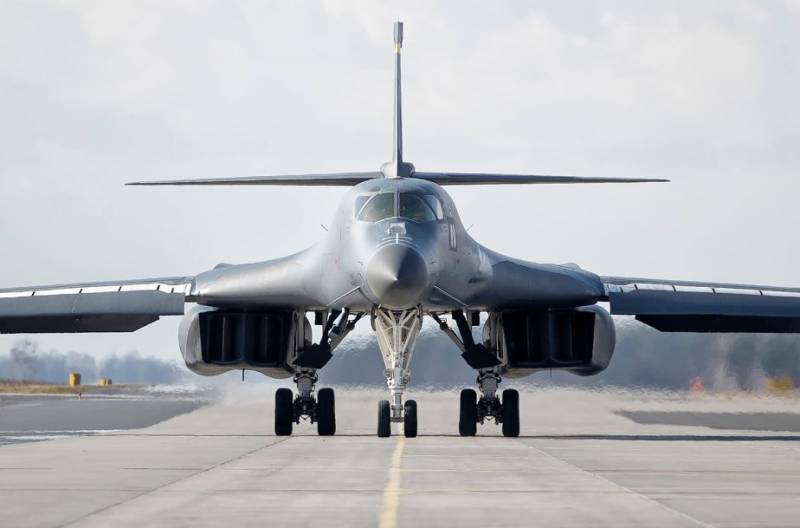 For the first time in
stories
B-1B Lancer bomber lands in Poland. He landed at the 33rd Transport Air Base
aviation
to refuel.
This is reported by the portal Wirtualna Polska.
This was the first refueling of aircraft of this model in Europe, which was carried out with the engines running.
The B-1B did not last long in Poland, but it was a historic event.
- writes the edition.
Last week, Polish Air Force F-16 fighters escorted the aircraft over the Baltic Sea.
Polish readers commented on the first landing of a B-1B Lancer bomber in Poland. Many of them admire the beauty of the American plane, but note that there is nothing for it to do here.
Beautiful car. Fantastic silhouette and color too.
- notes the Polish reader.
Good car. I hope she doesn't get the chance to show her strength.
- writes another, registered under the name Raphael.
The plane is beautiful, but our propaganda made a whole event out of its landing.
- the user under the nickname "Grandpa" sneers.
We don't need American troops here. Not yesterday it became known that the United States and Russia are not on the way, but on land we border on the Russians, not the Americans. The United States is our ally, but only when it suits them. To be clear: my views are not pro-Russian, because it is difficult to name a country in the world that would hurt us more than Russia. But today we have practically no army, and in the event of a conflict, the allies will provide us with the same assistance as always, that is, no assistance.
- argues another Polish reader.
The B-1B arrived at Base 33 with Polish F-16 fighters from Orland Base in Norway, where it is currently deployed. It is a supersonic strategic bomber with a variable sweep wing, which is in service with the United States Air Force.