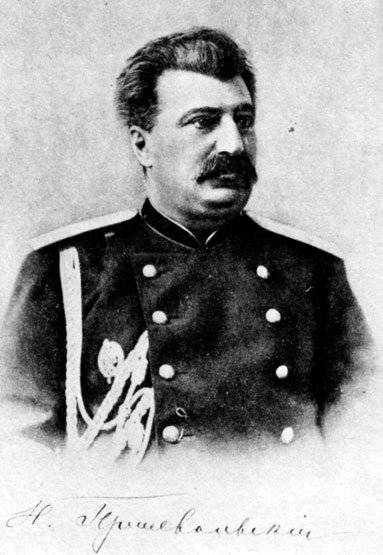 Nikolai Mikhailovich Przhevalsky (1839-1888) is one of the greatest Russian geographers and travelers. Born in March 1839, in the village of Kimbolovo, in the Smolensk region. The parents of the future traveler were small landowners. Nikolai Przhevalsky studied at the Smolensk gymnasium, after which he entered the service of the Ryazan Infantry Regiment in the rank of non-commissioned officer. After serving and receiving basic military experience, Przhevalsky entered the Academy of the General Staff, while studying in which he wrote a number of sensible geographical works, for which he was accepted into the ranks of the Russian Geographical Society. The time of the end of the Academy fell on the period of insurrection, in which Przhevalsky himself took part. Participation in the suppression of the Polish uprising made Nikolai Mikhailovich stay in Poland. Przhevalsky taught
history
and geography in the Polish Junker School. Free time the great geographer devoted gambling entertainment - hunting and playing cards. As Przewalski's contemporaries noted, he had a phenomenal memory, which is probably why he was so lucky in maps.
Przhevalsky dedicated 11 long years of his life to expeditions. In particular, he led a two-year expedition to the Ussuri region (1867-1869), and in the period of 1870 through 1885 he conducted four expeditions to Central Asia.
The first expedition to the Central Asian region lasted three years from 1870 to 1873 and was devoted to the study of Mongolia, China and Tibet. Przhevalsky collected scientific evidence that the Gobi is not a plateau, but a hollow with a hilly relief, that the Nanshan Mountains are not a ridge, but a mountain system. Przhevalsky owns the discovery of the Beishan highlands, the Tsaidam basin, three ridges in the Kunlun, as well as seven large lakes. In the second expedition to the region (1876-1877), Przhevalsky discovered the Altyntag Mountains, first described the now-dried Lake Lobnor and the Tarimu and Conchedary rivers feeding it. Thanks to the exploration of Przhevalsky, the highland border of Tibet was revised and moved more than 300 km to the north. In the third expedition in Central Asia, held in 1879-1880. Przhevalsky identified several ridges in Nanshan, Kunlun and Tibet, described Lake Kukunor, as well as the headwaters of the great rivers of China, the Huang He and the Yangtze. Despite the disease, Przhevalsky organized the fourth expedition to Tibet 1883-1885, during which he discovered a whole series of new lakes, ridges and basins.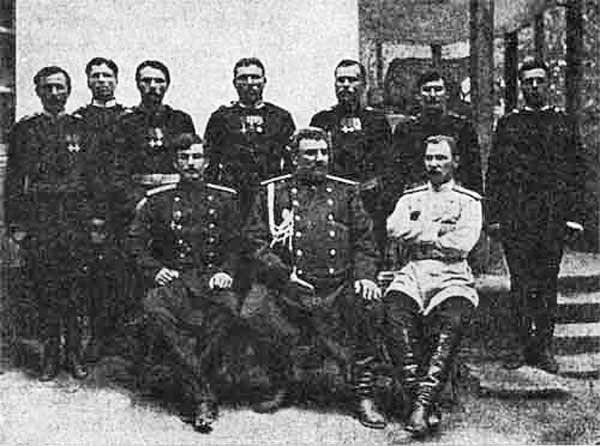 Nikolai Mikhailovich Przhevalsky and his companions before the last expedition (www.nasledie-rus.ru)
The total length of the Przhevalsky expedition routes is 31500 kilometers. The result of Przhevalsky steel expeditions and rich zoological collections that included about 7500 exhibits. Przhevalsky owns the discovery of several species of animals: a wild camel, a pike-eater bear, a wild horse, later named after the explorer himself (Przhevalsky's horse). Herbariums of Przhevalsky expeditions number around 16000 flora specimens (1700 species, 218 of which were first described by science). The Przhevalsky collection is also amazing in its richness and mineralogical collections. The outstanding scientist was awarded the highest awards of several geographic societies, became an honorary member of the 24 scientific institutes of the world, as well as an honorary citizen of his native Smolensk and St. Petersburg. In 1891, the Russian Geographical Society established a silver medal and the Przewalski Prize. The name of the great Russian scientist, who made a great contribution to the study of Central Asia and world geographical science in general, until recently was borne by the city of Przhevalsk (Kyrgyzstan), but was renamed to suit the ideological costs of the sovereign parade era in the CIS. Name N.M. Przhevalsky continues to wear a mountain range, the Altai glacier, as well as some species of animals and plants.