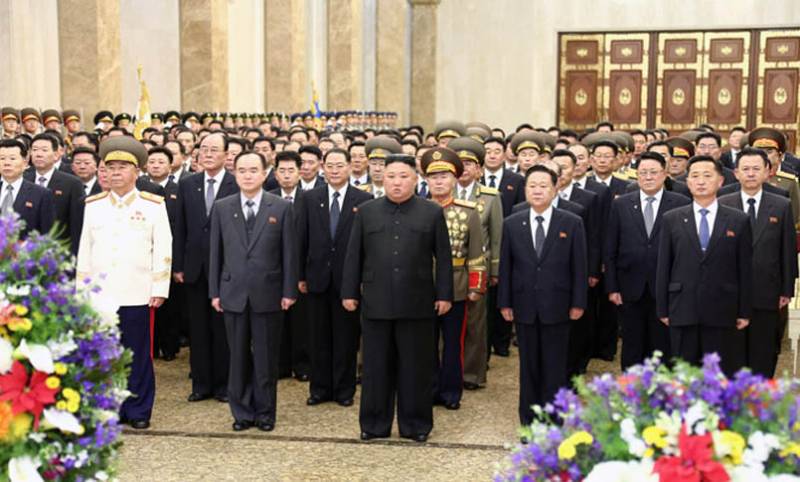 It became known that the administration of Joseph Biden, a few weeks after the inauguration of the 46th President of the United States, began to make attempts to contact the authorities of North Korea. This is reported by several Western media at once, including the CNN TV channel.
Reports indicate that the first attempts to contact Kim Jong Un were made in early February.
From materials citing a senior US administration official:
Representatives of the Biden administration tried to use the North Korean mission at the UN for these purposes. But at the moment, Pyongyang has not yet reacted in any way to the proposal of the American side.
Unnamed official:
We tried to contact the North Korean representatives at the UN in order to follow the path of de-escalation of the conflict. We tried to use several diplomatic channels. The US has had no contact with Pyongyang for over a year.
It was noted that "Kim Jong-un is silent for now."
An American official told the press that the US administration is currently reviewing its foreign policy towards the DPRK. In particular, it is noted that such a policy should be based on the concept according to which "North Korea poses a threat not only to its neighbors, but to the whole world."
I wonder how Washington intends to enter into dialogue with such an approach to the DPRK? Or again "from a position of strength"? But Pyongyang has repeatedly demonstrated that talking to it from a position of strength is futile. I remember that Donald Trump sent three carrier strike groups at once towards the Korean Peninsula. These AUGs circled in the specified region for several weeks, and then they had to leave. And after a while, Trump and Kim Jong-un held several meetings, and in the DPRK they even dismantled the infrastructure at one of the missile test sites. After that, a "freeze" re-emerged in relations, primarily due to the fact that the United States did not fulfill its promises to lift the sanctions.