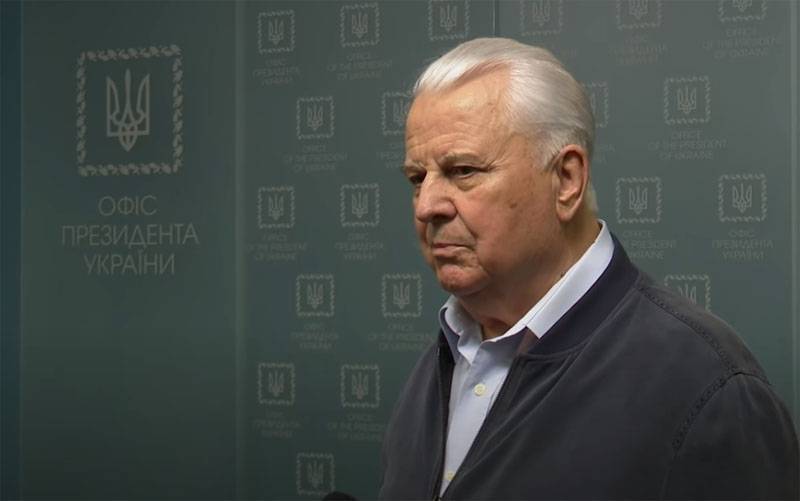 The first president of Ukraine, who is now the head of the Ukrainian delegation to the Trilateral Contact Group, made another statement on the situation in Donbass. Leonid Kravchuk once again made it clear that Kiev is not fulfilling and is not going to fulfill the Minsk agreements. At the same time, Kravchuk noted that Ukraine wants to start a "new" negotiation process, respectively, in a new format, in which the United States of America would also be present.
Kravchuk claims that Ukraine, France and Germany allegedly came up with an initiative on a "new plan of action" and a proposal to "break the deadlock." According to the head of the Ukrainian delegation to the TCG, "Russia is now studying the plan, but is silent, as if it did not see the plan."
Kravchuk:
But there is such a plan.
Further, Mr. Kravchuk actually switched to threats, stating that the United States should take part in the new Normandy format, since this is "not only a Ukrainian and European issue, but a question of a possible large-scale conflict if Russia does not stop in its appetites."
This sounded like a threat to the country, and Kravchuk threatened Moscow with a "large-scale conflict", in fact, he will not accept the conditions for the introduction of the United States into a new negotiation format.
These statements were commented on by Ukrainian readers. Here are a few comments.
Kravchuk in his repertoire. When necessary, I bowed to Brezhnev, then to everyone in the United States: Obama, Trump, now Biden.
USA in the Normandy format? But only from the USA itself something is not heard about it.
Kravchuk was the first to make Ukraine an American gateway.