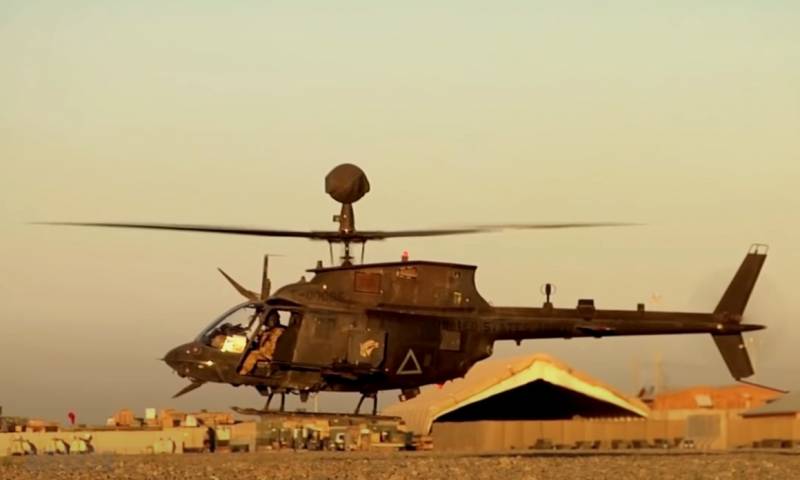 In Greece, they were concerned about the results of the operation of the fleet of reconnaissance rotorcraft, recently purchased from the United States.
The acquisition of 70 decommissioned OH-58D Kiowa Warrior reconnaissance helicopters from the United States cost $ 49,7 million. At the same time, at the conclusion of the deal, it was assumed that 10 pieces of equipment would act as a source of spare parts. However, the outcome of the deal looks less optimistic.
According to reliable information, out of 70 helicopters received, at least half will be used as spare parts for servicing the rest.
- estimated in the Greek edition ArmyNow.gr the results of the purchase of the decommissioned OH-58D from the USA.
The purpose of the deal was to strengthen the military power on the islands of the eastern part of the Aegean Sea and Evros, as well as to identify targets and monitor migration flows from Turkey. The United States possessed an impressive fleet of OH-58D helicopters (340 units), which were decommissioned in 2010 due to cost savings, and their tasks were carried out by the AH-64D / E Apache. Having placed an order from Greece, the United States, after only 16 months, transferred the entire purchased batch.
These are the fastest deliveries I have seen in my 15 years in security assistance programs.
- said then a representative of the Greek Defense Cooperation Department following the completion of the shipment of helicopters in 2019.