The incident with the loss of the Ukrainian MiG-29 fighter as a result of a collision with a car on the steering track of a military airfield near Kiev attracted the attention of the foreign press. According to Military Watch, Ukraine is losing its last fighters.
The publication, commenting on the incident, draws attention to the fact that alcohol abuse has been a serious problem of the Ukrainian military for decades and has already led to accidents of military equipment, including the Su-27 aircraft of the Air Force of the Armed Forces of Ukraine. It is emphasized that the loss occurred on the ground under strange circumstances, when a drunk officer in his car crashes into a fighter located on the taxiway of the airfield, as a result of which the plane is damaged and loses combat readiness.
The author writes that according to publications in the Ukrainian press, the plane will be decommissioned, since its restoration is impossible. It is emphasized that the loss of even one combat-ready fighter for the Armed Forces of the Armed Forces of Ukraine is very significant against the background of the remaining combat fleet.
aviation
.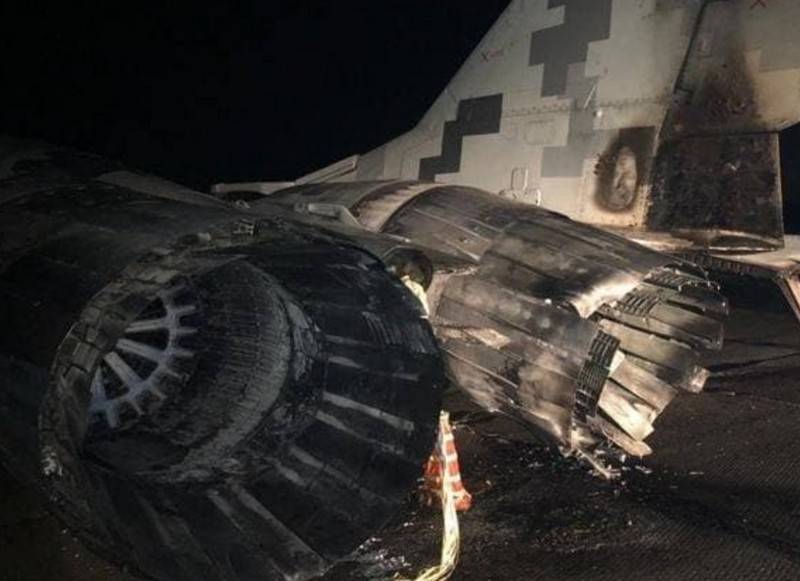 After the collapse of the Soviet Union, Ukraine had one of the largest air fleets in the world, numbering more than 500 fighters, but over the years, the Ukrainian Air Force has lost its aircraft and today it has about 85 Soviet-made fighters that have almost reached their end of life. What percentage of the old MiG-29, Su-27 and Su-24 is fully operational is not known.
The lack of modern weapons and outdated equipment limit the ability of Ukrainian military aircraft to fight on equal terms with modern Russian fighters.
Ukraine does not have the funds to buy new aircraft, as well as to modernize the existing ones, so for a long time, Ukrainian pilots will have to fly on Soviet fighters. The country, which previously had 500 fighters in service, is losing the latter, and on the ground, the author sums up.