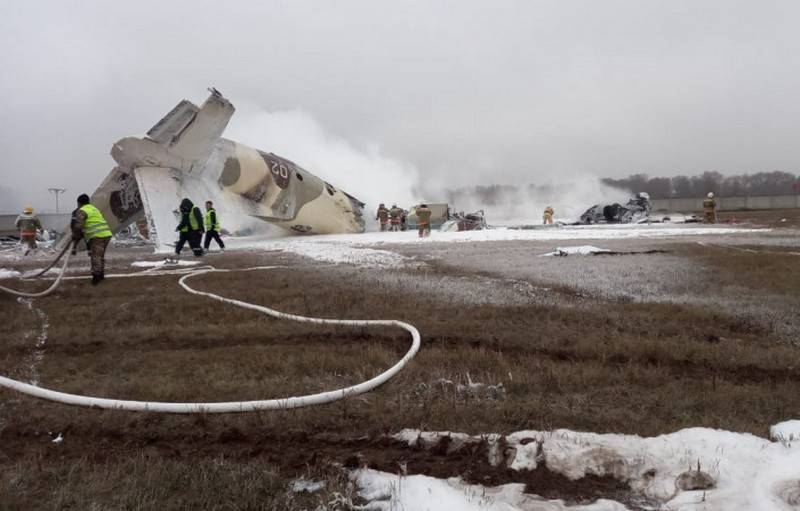 An An-26 plane crashed in Kazakhstan, there were six people on board, their fate is currently being investigated.
According to preliminary information, the plane belonged to the Border Guard Service of the National Security Committee (KNB). The crash occurred while the plane was landing at the airport in Almaty. According to eyewitnesses, the plane crashed near the village of Kyzyltu near the airport, an explosion was heard, and fire broke out.
Today, at about 17.20 (14.20 Moscow time), during the landing approach at the Almaty airport, communication with the An-26 aircraft, following the Nur-Sultan - Almaty route, was lost. An alarm was immediately declared, and the airport emergency services went to the scene. According to preliminary information, the board crashed at the end of the runway
- says the message of the emergency services of Alma-Ata.
There were six people on board the An-26 military transport aircraft, at the moment, according to the health department, two survivors have been found, they were urgently hospitalized, and four more people died. Emergency services are working on the spot, the causes of the disaster will be established by a special commission.