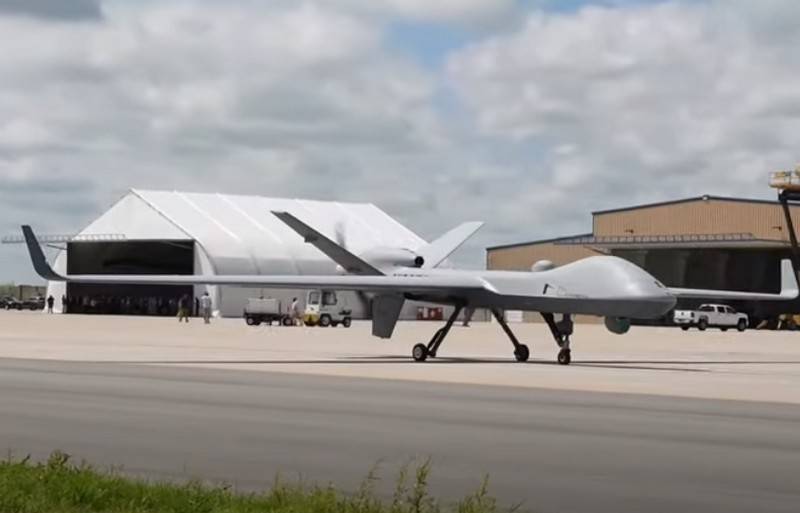 India intends to purchase 30 Predator MQ-9B multipurpose unmanned aerial vehicles (UAVs) amid ongoing confrontation with China and Pakistan. This is reported by the Indian edition of Business Standard, citing sources in the military circles.
The agreement is scheduled to be signed in April, the cost of 30 Predator MQ-9B drones is estimated at $ 3 billion. At the same time, neither India nor the United States has yet officially confirmed this information.
According to the newspaper, New Delhi plans to use drones both in the Indian Ocean and on the line of de facto control in eastern Ladakh, where military tensions with China remain. The acquisition of attack drones should significantly expand the military capabilities of the Indian army, which is armed only with Israeli-made Heron TP reconnaissance UAVs.
For our part, we note that the Indian army is already operating two American multipurpose Predator MQ-9B SeaGuardian drones, leased from the Pentagon at the end of last year.
The MQ-9B UAV is a medium-altitude drone developed on the basis of the MQ-9 Reaper striker, its maiden flight took place at the end of 2016. The device is capable of flying at speeds up to 388 km / h and at an altitude of up to 14 thousand meters. The flight duration is up to 48 hours for a distance of over 11 thousand km.
In 2019, the Indian Ministry of Defense refused to purchase up to 30 UAVs from the United States for a total of about $ 6 billion. The order was to include 20 Predator-B strike drones (10 each for the army and the Air Force) and 10 reconnaissance RQ-4 Global Hawk (or other UAVs) for the Indian Navy.