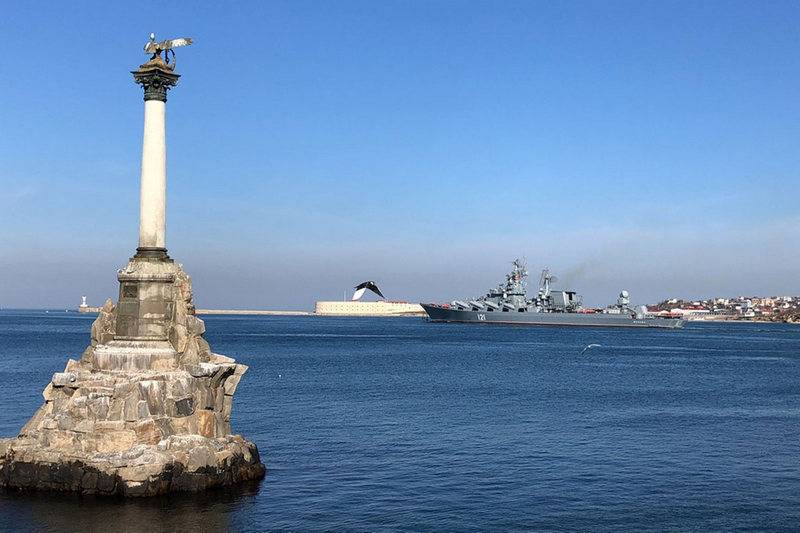 ФлР° РіРјР ° РЅ Черноморского
fleet
the guards order of Nakhimov missile cruiser Moskva left for exercises in the Black Sea. This was reported by the press service of the fleet.
As part of the implementation of the elements of the course task K-2 "Swimming and combat with a single ship", the cruiser will conduct a number of combat exercises and crew coordination
- said in a statement.
As explained, the crew of the cruiser will work out the air defense of the ship, the use of electronic warfare, the fight for survivability, as well as the protection of the ship during the transition and when parked in an unprotected roadstead. It is emphasized that after completing all the tasks, the cruiser will return to Sevastopol.
Earlier it was reported that the cruiser should go to the shores of Syria and become part of the permanent grouping of the Russian Navy.
Recall that the cruiser underwent repairs with the restoration of marching readiness, but without modernization. The service life of the ship has been extended until 2030.
The cruiser "Moscow" was laid on the stocks of the Nikolaev shipbuilding plant named after the 61 communard in the 1976 year as the Slava missile cruiser, is the leading missile in the series of missile cruisers. Launched 27 July 1979 g., Was put into operation in 1983 year. Displacement - 11380 tons. It is equipped with 16 launchers of Vulkan missiles, artillery, air defense systems, torpedo tubes and depth-fire bombs.