The Yemeni group Ansar Allah (Houthis) continues to wage successful hostilities against the Arab coalition led by Saudi Arabia. Images of the American-made Oshkosh M-ATV wheeled armored vehicle, captured from the coalition, developed under the Mine Resistant Ambush Protected (MRAP) program have appeared on the Web.
In the description of the images that appeared, it is said that the clash between the Houthis and the coalition forces took place in the Khayran region of the Hajj province in Yemen. As can be seen from the photographs, the Saudi armored car received minor damage (driver's door).
Judging by the absence
News
on the conduct of large-scale hostilities in Yemen, the clash was local. Most likely, the armored car was ambushed, after which the crew simply abandoned the car, as has already happened many times. Earlier, there were cases of leaving by the Saudis not only armored vehicles, but also
tanks
"Abrams" with engines running.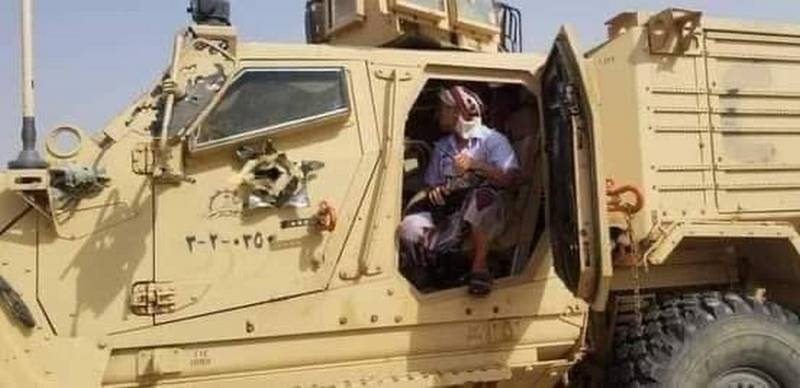 Meanwhile, as reported by the Al-Jazeera TV channel, citing a Yemeni source, the Houthis rejected the US plan to end the conflict in the country, calling it "an adventure leading to a worsening of the situation."
US Special Representative for Yemen, Tim Linderking, who visited the country, said the US and its allies in the Middle East have developed a ceasefire plan that includes a full-scale ceasefire on both sides. According to the proposal, the Houthis should stop the advance on the Maghreb, stop drone attacks and missile strikes on Saudi Arabia. In turn, the Arab coalition promises to stop air strikes.